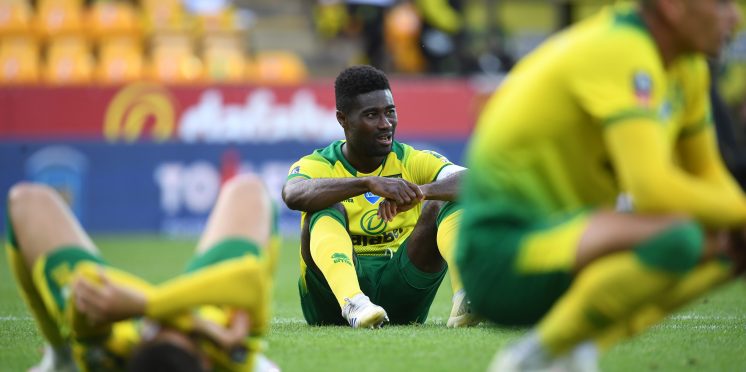 Norwich 1 vs 2 Manchester United: Norwich Player Ratings
The Canaries performances have been improving since the Southampton loss but they still couldn't get their first win since after the restart.
Manchester United took the game to Norwich in the opening moments of the half but looked lifeless and didn't put the home side under much substantial pressure. As time went on, Norwich, who had made fewer changes than their opponents, became the better side, hitting the Red Devils on the break multiple times. The underdogs even finished the half with the best chance when Rupp's shot at goal but was denied by a crucial Maguire block.
The game was very end-to-end in the second half with neither side being able to make a case that they deserved the win over their opposition.
United's breakthrough didn't come long after the restart with Ighalo improvising to beat Krul with a neat finish. It took City a while to respond but it was worth the wait. Cantwell struck a beautiful, curving shot straight into the bottom corner to equalise in style.
After that, the game petered out, City's chances of winning became even slimmer. Ighalo turned Klose well and the Swiss' only choice was to bring the Nigerian striker down. The defender was sent off with little debate from players or staff and after that, the game became even more like one-way traffic.
Norwich had almost seen out the full 120 minutes when United had a throw-in. The ball bounced around in the air before falling to the floor and Maguire was the quickest to react, stabbing it home for the winner.
Here's how we rated the Norwich players after the game:
Tim Krul - 9
Made magnificent save after magnificent save against Fernandes and Maguire among others and was very commanding in the box. He would have liked it to go to penalties but his performance was already sublime.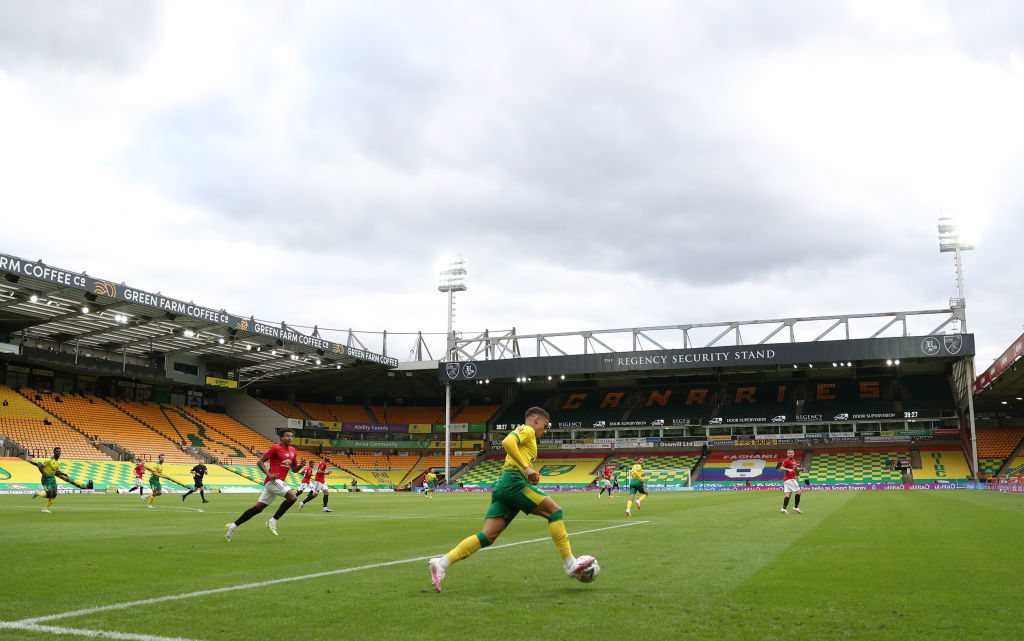 Max Aarons - 8
Didn't seem fazed by the calibre of the players he was facing and did what he would do against any other team. He repeatedly found himself in good positions down the right but was often ignored by the players around him.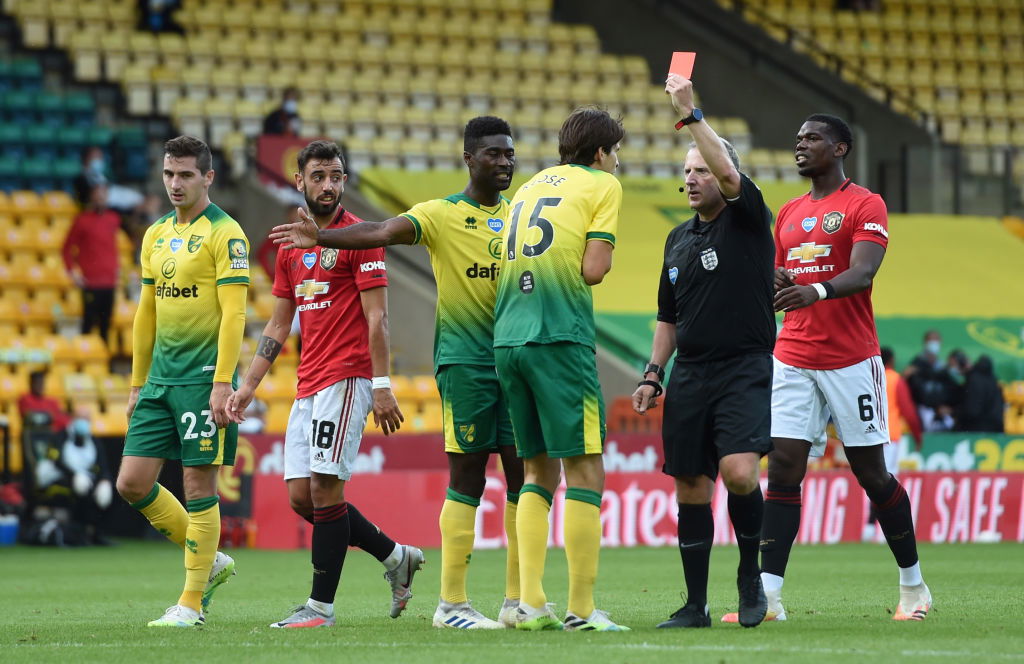 Timm Klose - 5
If he wasn't sent off, his rating would be a lot higher. Luckily, he didn't have to deal with players like Rashford and Martial for long but he did what he had to do against the players on the pitch. Nobody can disagree about his goal saving red card but his suspension does give Farke a defensive dilemma once again.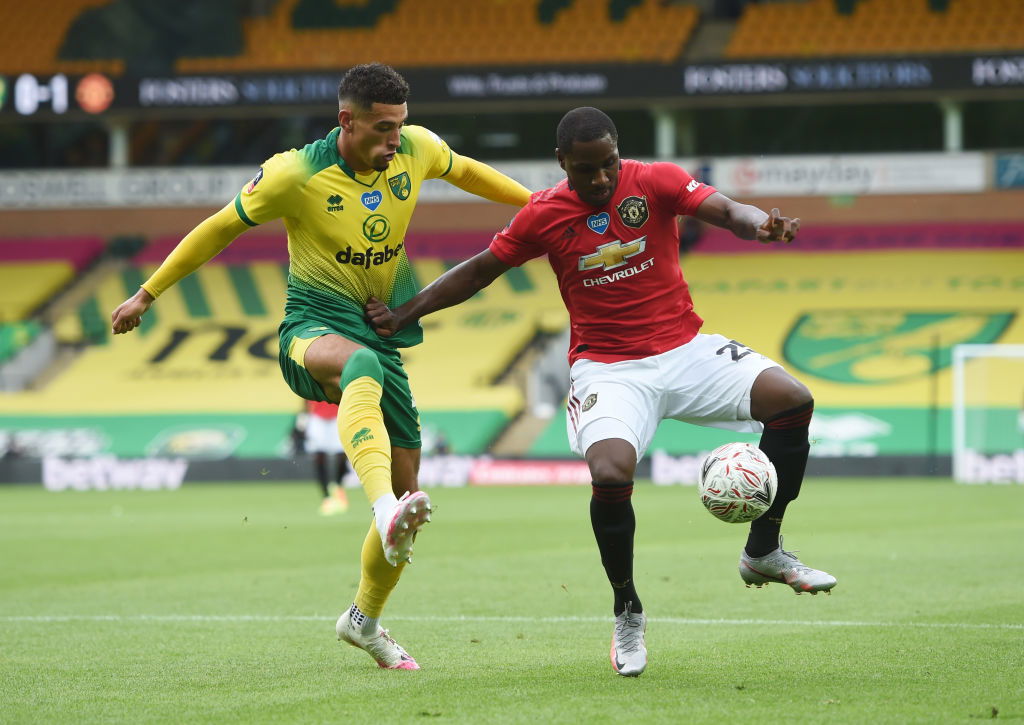 Ben Godfrey - 8
The centre back appeared to stop a Norwich goal by blocking the ball on the line but after closer replays, it became clear the ball was going wide, much to his relief. Defensively, he had a tough battle with Ighalo and only allowed him to have one clear chance, from which he scored. A very good afternoon for him.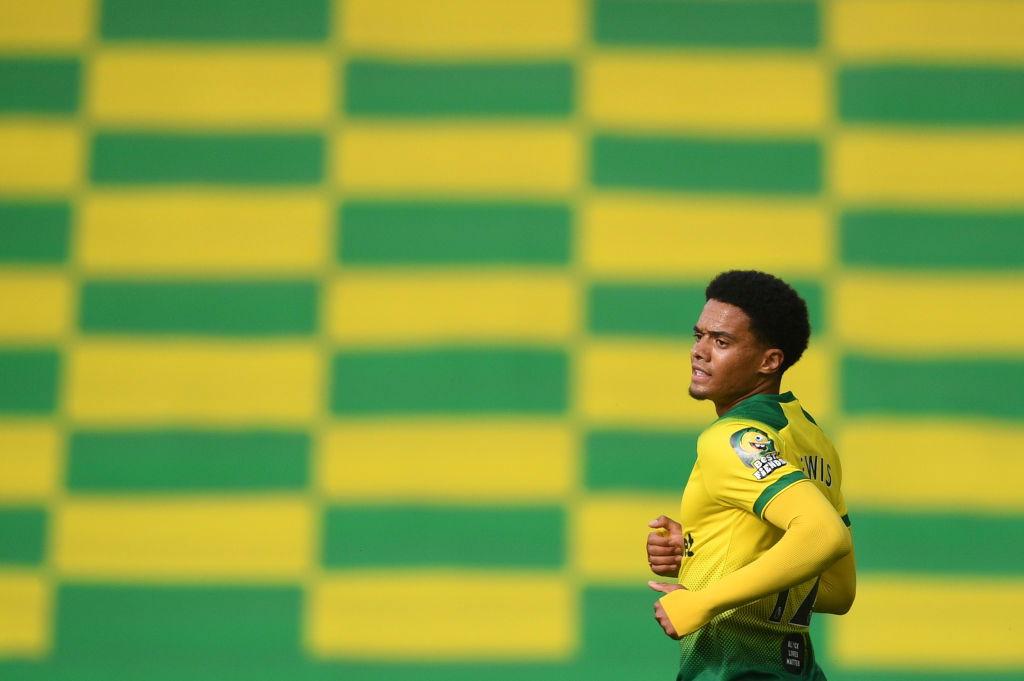 Jamal Lewis - 8
Everything offensively was going through the Northern Ireland international but options in the final third for him were few and far between. Defensively, he showed years beyond his age.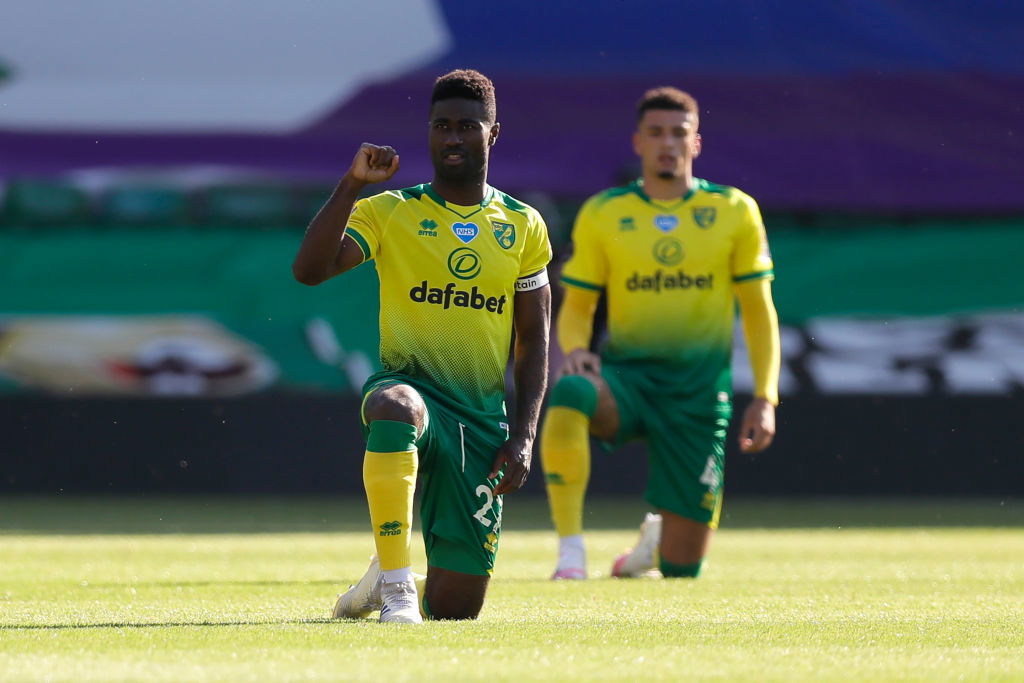 Alex Tettey - 10
This man didn't put a single foot wrong in the whole game. He passing always found its intended target, he made it a struggle for United to get anywhere near Krul's box and when he went to centre back, he looked unfazed. He's had his critics in the past but nobody could say anything bad about his performance on Saturday.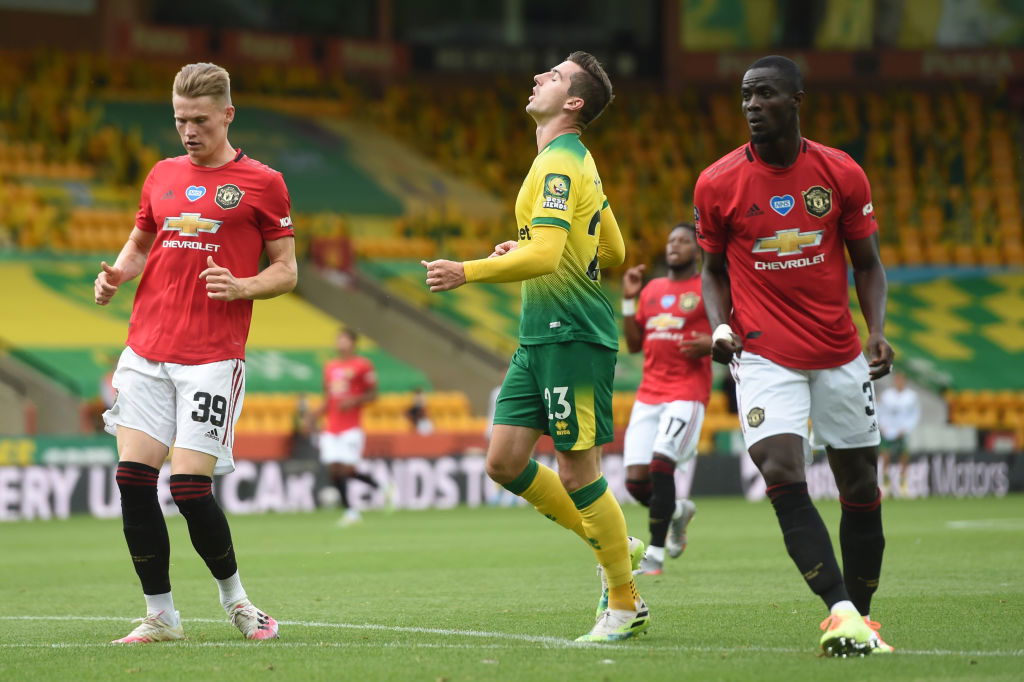 Kenny McLean - 7
The Scotsman gave a lot of support to full-backs and wingers as well as doing a stern job in the engine room. His poor shooting has become a running theme since the restart, though.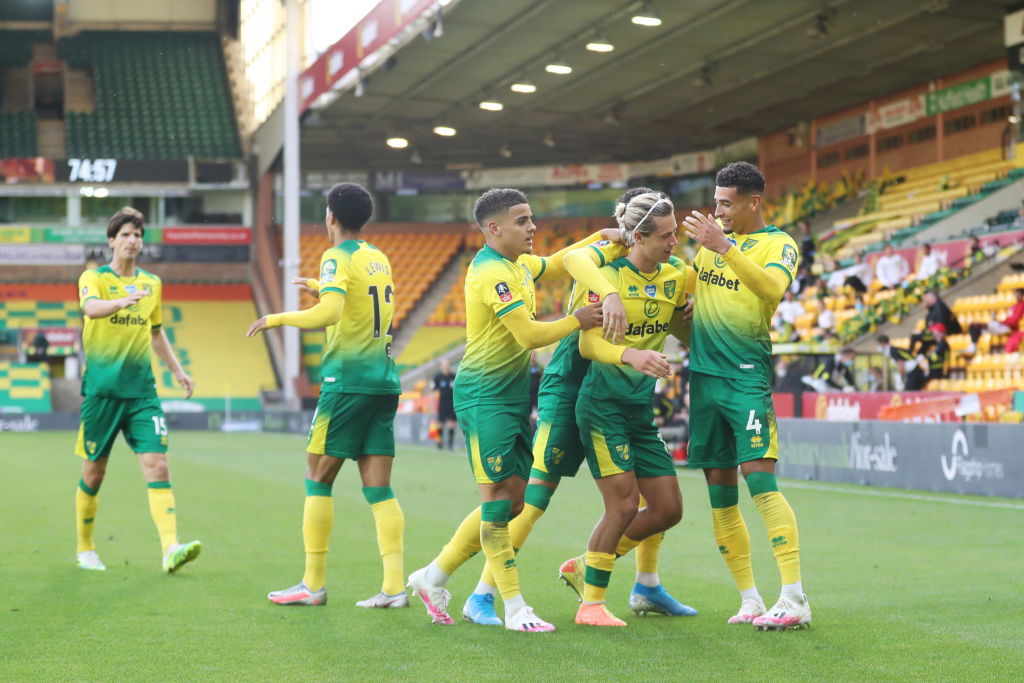 Todd Cantwell - 9
His through balls, at crucial times, were poor but nobody can argue with his finishing. He's having a personal goal of the season competition this year and he scored another one to add to the collection. His shot dipped and swerved about before going through Romeo's hands.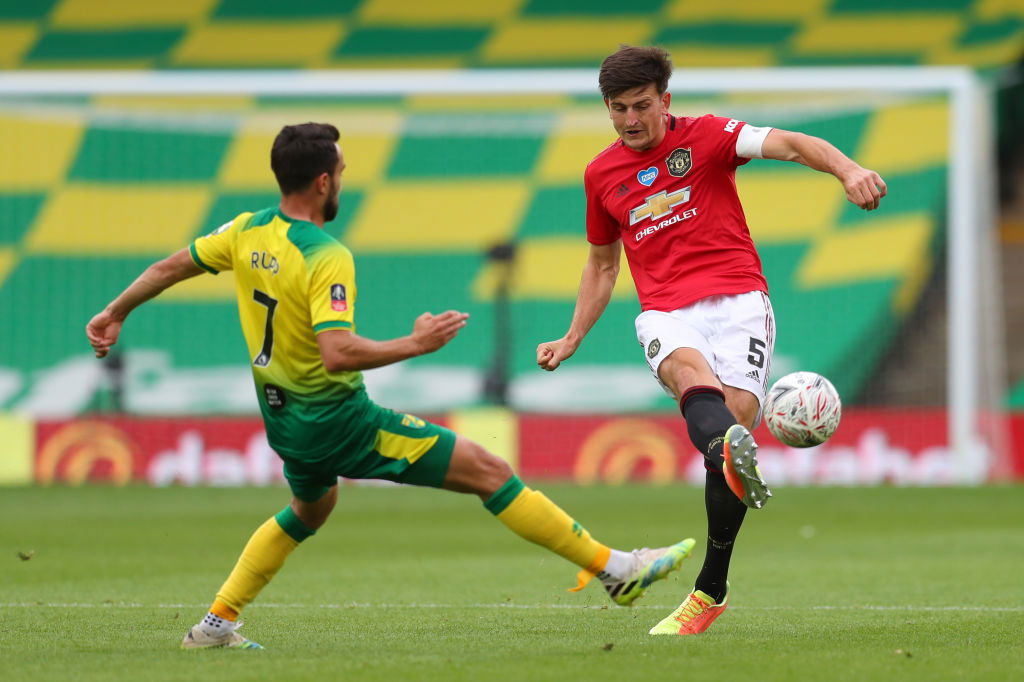 Lukas Rupp - 6
Apart from his blocked shot late in the first half, he was poor but in the second half, he improved, linking up well with Buendia, but he failed to produce anything amazing.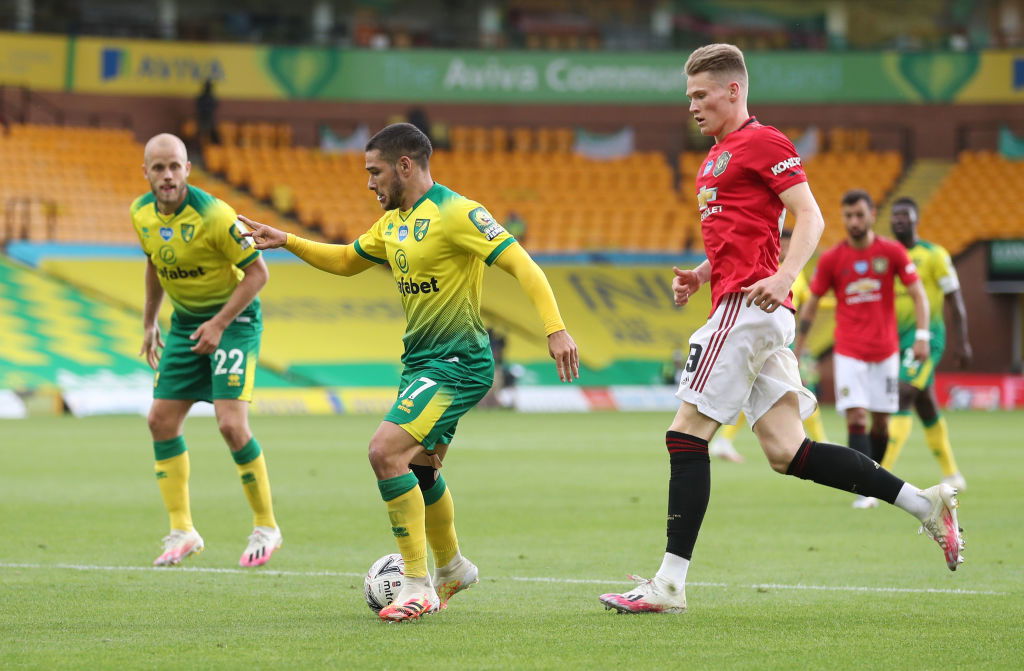 Emi Buendia - 6
Not his greatest City performance but he did a job. He was man-marked by Dalot and others for pretty much the whole game.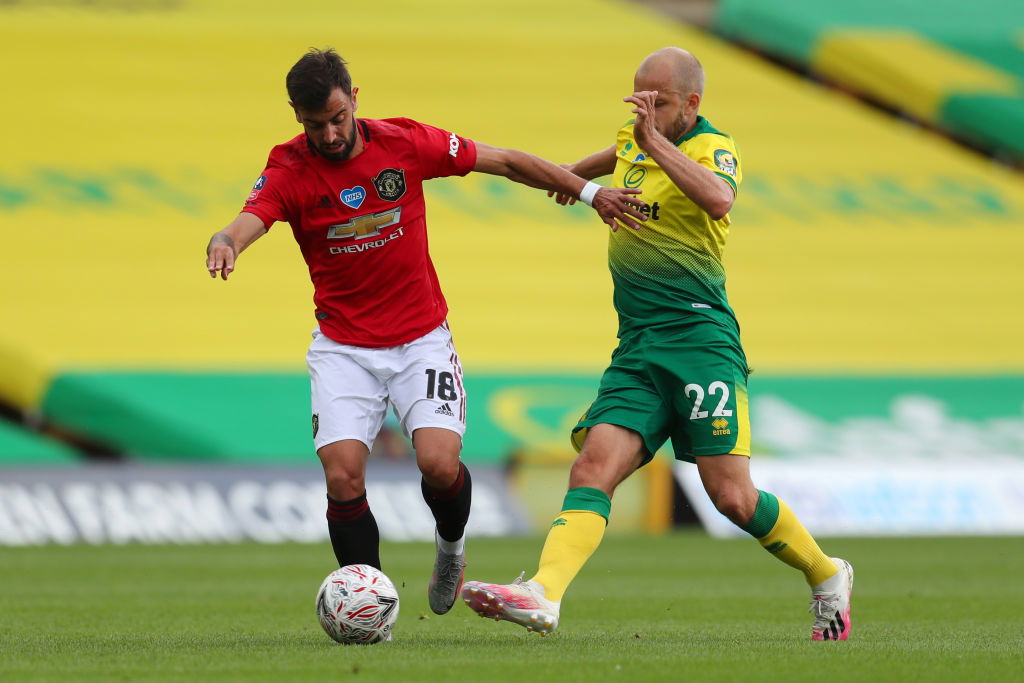 Teemu Pukki - 6
Almost latched into a Cantwell through ball in the first half but it was over hit but apart from that, the Fin was lifeless and slow. He didn't make any runs off the ball but was, again, marked tightly by Maguire.
---