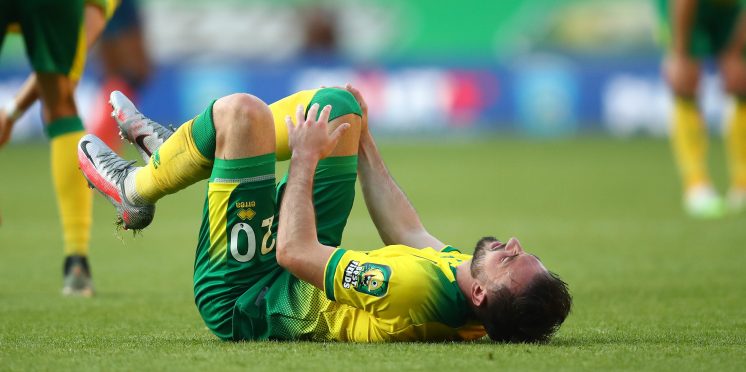 Norwich 0 vs 1 Everton: Norwich player Ratings
All hopes of Premier League survival for Norwich have now been all but banished after City's unfortunate loss to Everton in the extreme heat of Norfolk.
Both sides were very evenly matched but Everton were the more clinical scoring with one of the few chances in the game.
Everton started the better team with Norwich sitting back and allowing the Toffees' young strike force to attack, but the away team struggled in the final third and failed to create any clear cut chances.
As the half went on, Norwich became more confident and started venturing out of their own half more and more and, mainly through Onel Hernandez, started to force saves out of Jordan Pickford.
The breakthrough didn't come long after the break and it was from an unlikely source. Michael Keane's guided header into the side of Tim Krul's net was just his second goal of the season but it sent his team on the way to their first away win since December.
The Canaries tested the Toffees towards the end but the final product was missing.
With that in mind, here are our Norwich player ratings.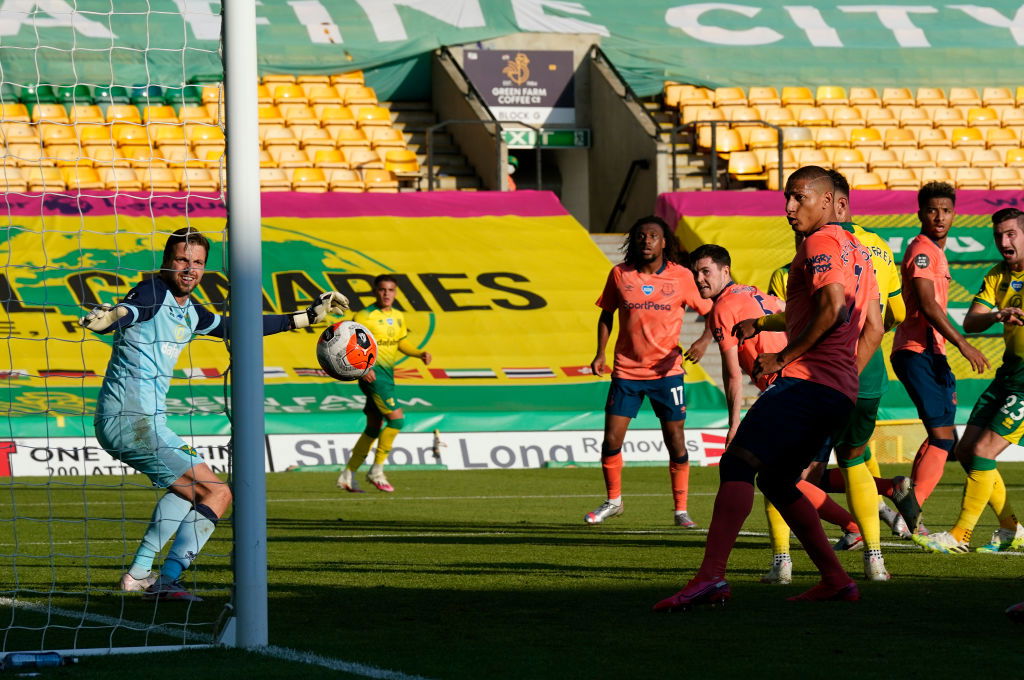 Tim Krul - 7
He was very commanding and couldn't be blamed for not keeping out Keane's nice finish.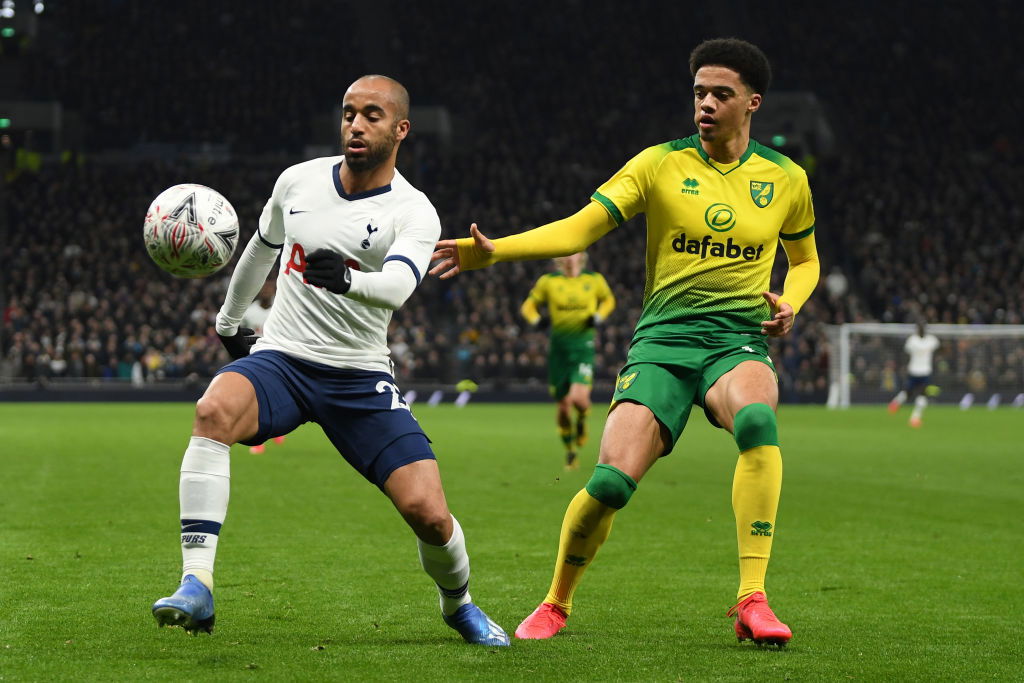 Jamal Lewis - 7
This performance was a big improvement on last week's display but he still seemed very hesitant to go forward. On the few occasions that he did go forward, he was positive and even managed to get a few crosses in but they rarely reached their man.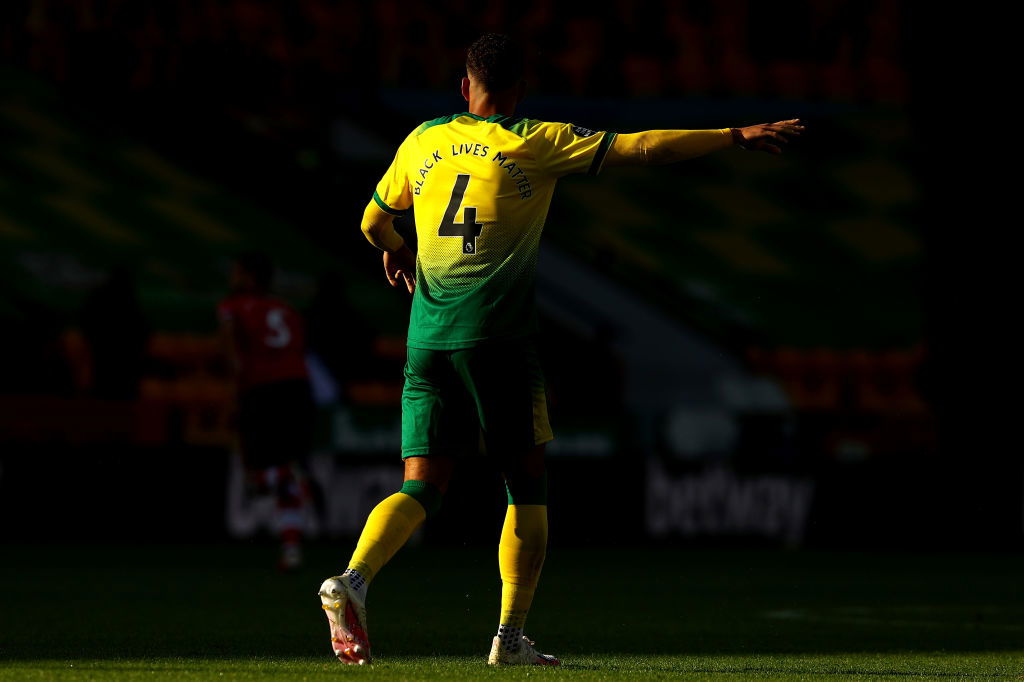 Ben Godfrey - 7
A very average performance from the young centre back but he did make a crucial header to deny Richarlison a certain goal. Not his best performance but he was half of a decent centre-back pairing.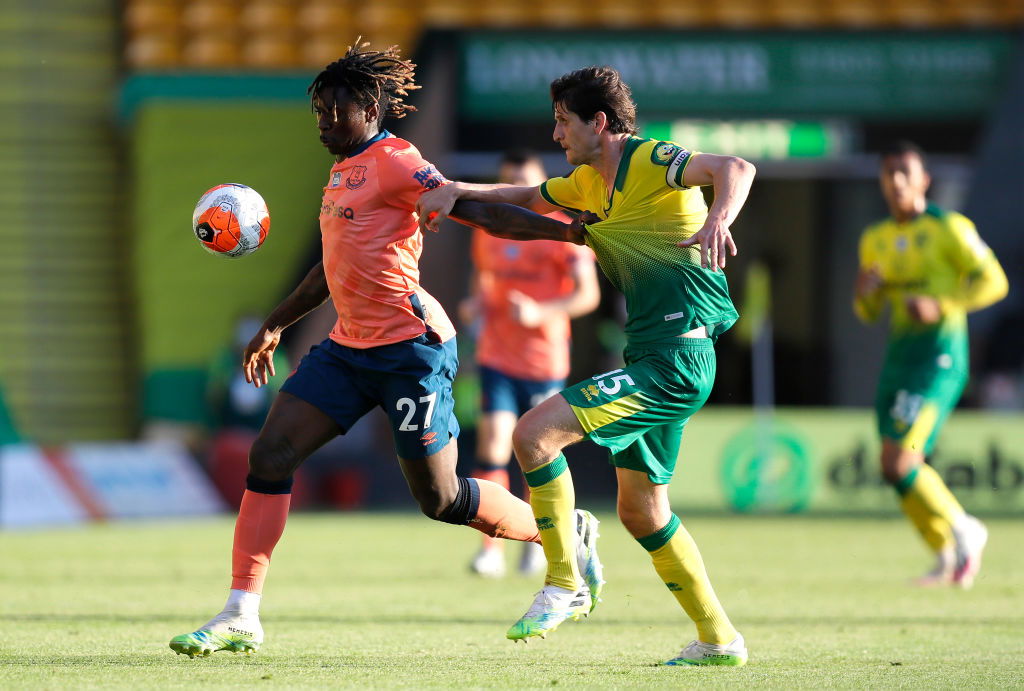 Timm Klose - 7
Another who improved massively from Friday's performance, Klose was more of a captain to his team and he was also strong, both on the floor and in the air. The Canaries could have also used his ariel abilities better with him finding himself in good positions from set-pieces and late on when he became Teemu Pukki's strike partner.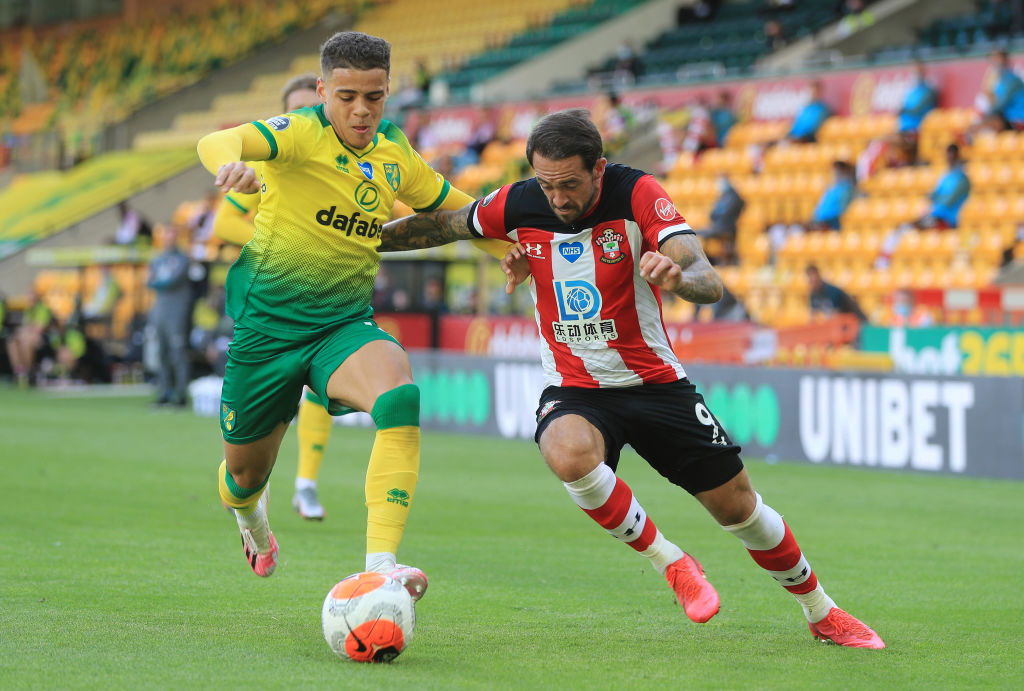 Max Aarons - 6
He was confident, often taking on many players down the wing near his own goal but he did well and never lost the ball. He wasn't his normal self offensively though.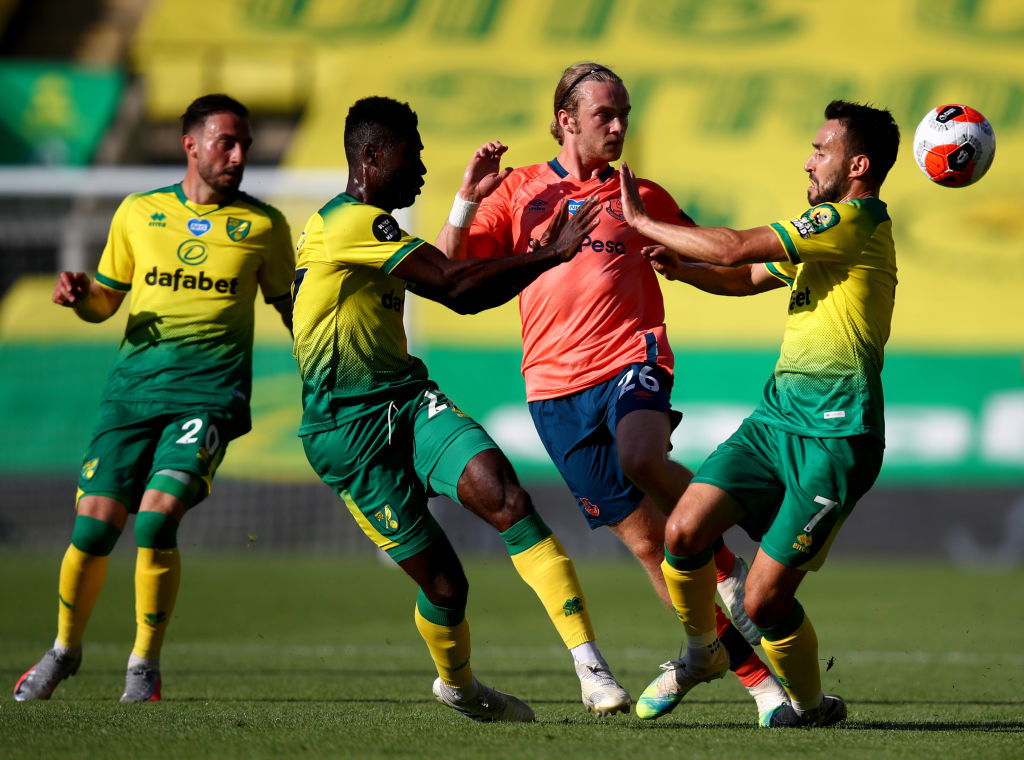 Alex Tettey - 7
Another who showed leadership and experience, Tettey showed controlled passing, albeit mainly backwards and calm and precise tackling. He did almost contribute to an Everton goal when he accidentally passed the ball straight back to an Everton player after intercepting the ball.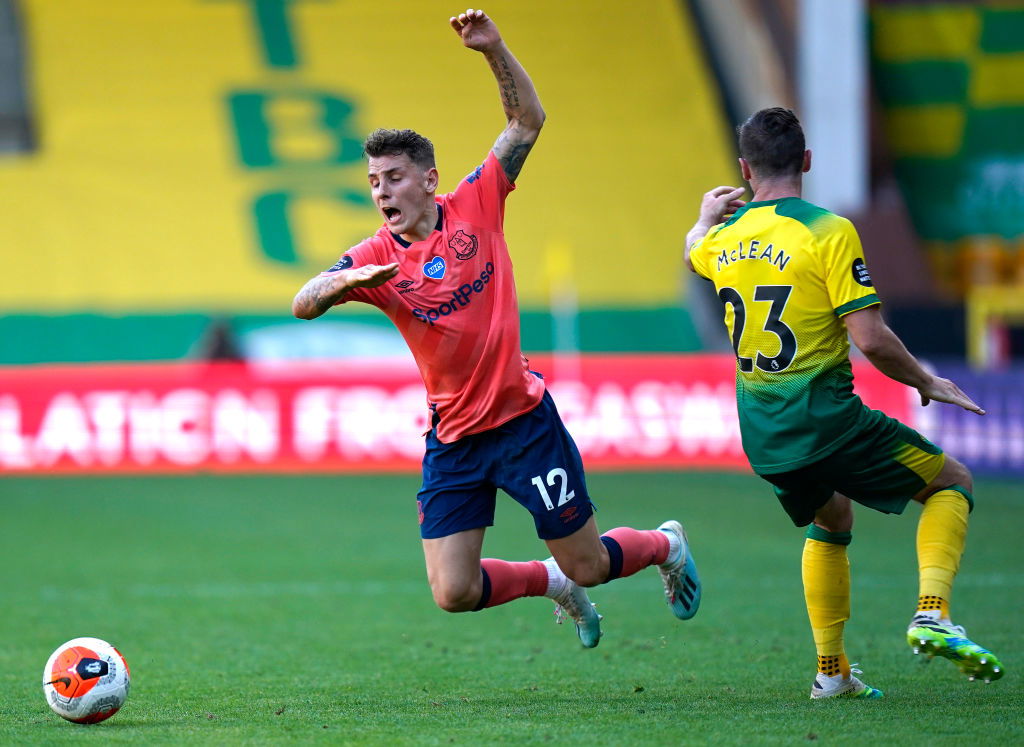 Kenny Mclean - 7
The Scotsman is another to add to the list of improved performances after the restart. He exploited small midfield pockets well but couldn't crate as much as he would have liked from those situations.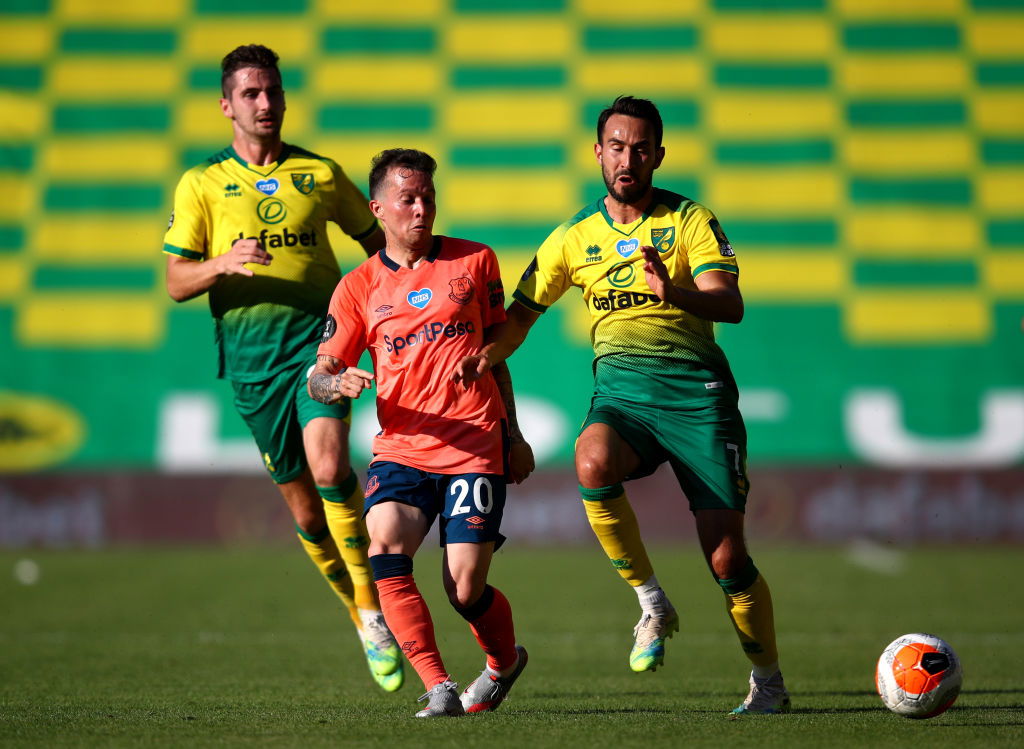 Lukas Rupp - 3
It was a poor, effortless performance from the German who has failed to impress since joining the Canaries in January. He didn't create or offer anywhere near what other players in his position are offering.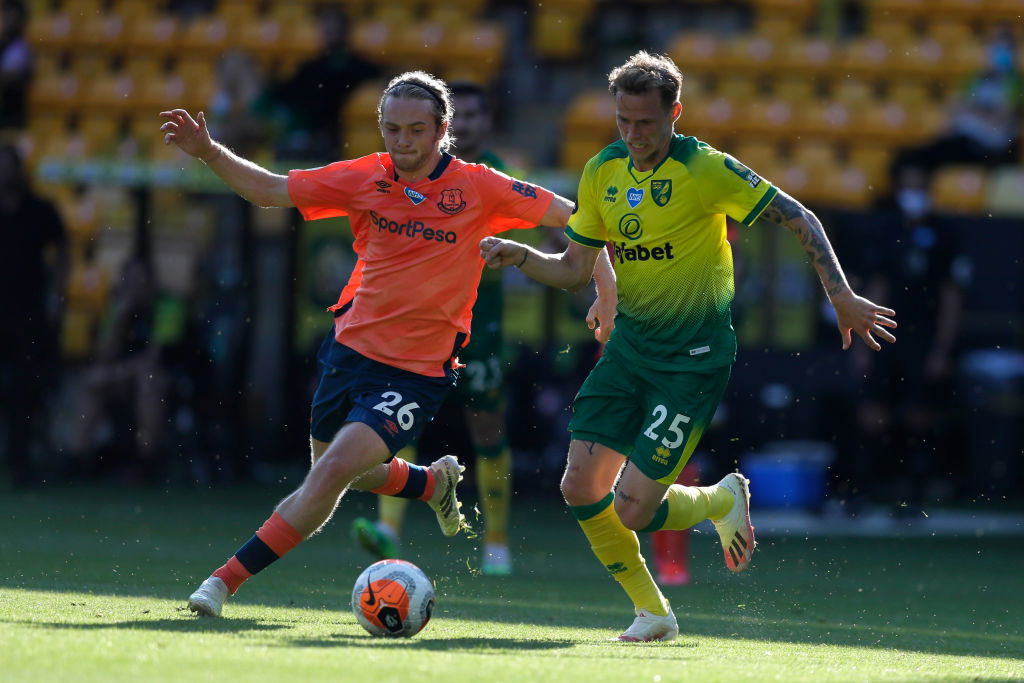 Ondrej Duda - 6
His corners and free kicks were poor often not even beating the first man but he showed positive flurries. He was hard-working off the ball and even stung Pickford's hand with a thunderous strike at the England number one.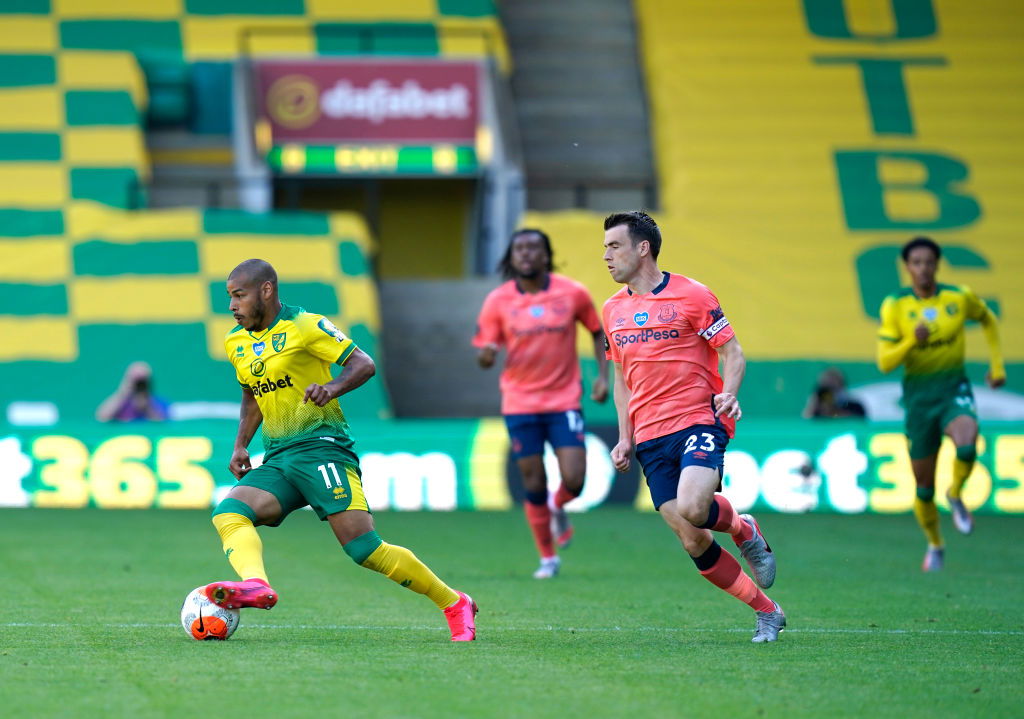 Onel Hernandez - 8
A typical winger's performance. He ran the wings all night and didn't give the defenders a second's rest. Tested Pickford on a couple of occasions after using his quick feet to beat the defenders. An extremely good evening's work for the Hernandez.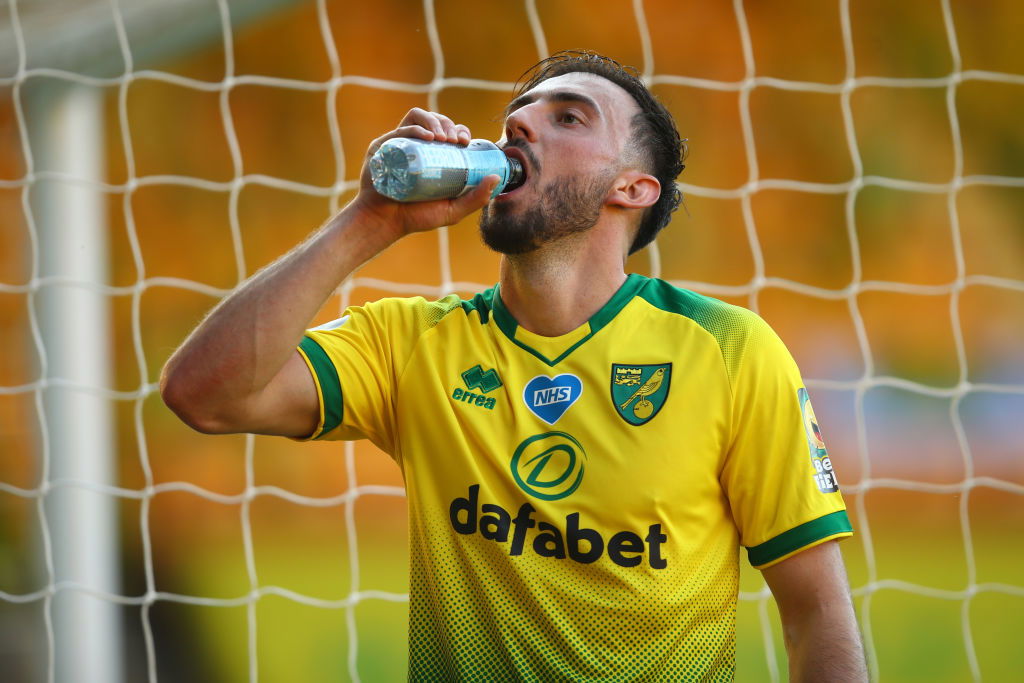 Josip Drmic - 5
Another who wasn't making any off the ball runs, Drmic missed a few good chances that probably should have been put away.
---