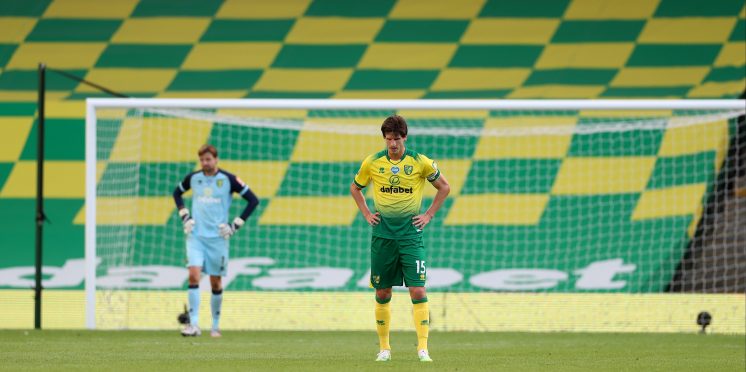 Norwich 0 vs 3 Southampton: Norwich Player Ratings
New circumstances, same Norwich City.
Canaries fans seemed confident in the buildup to the game, hoping that their team had turned a corner during the break and that the 'miracle' could be pulled off but after City's small spell of dominance in the first half was over, any hopes of the Canaries starting the great escape on the first game back were slowly diminishing.
The majority of the Canaries chances came early on in the match with Trybull, Mclean and Drmic all trying to give City their ideal start but through last-ditch defending and a bit of luck, the Saints made it through the onslaught and didn't experience anything like that for the rest of the game. Southampton also failed to be clinical in the opening forty-five with Ings ratting the upright.
But the visiting side turned a corner in the second half and looked like the side that won four out of five games over the Christmas period. Saints top scorer Ings curled a beautiful sot pass the reach of Krul which opened the floodgates for fan favourite Armstrong and former Canary Redmond to get their first goals of the restart and confirm the defeat for Norwich.
With that in mind, here are our City player ratings.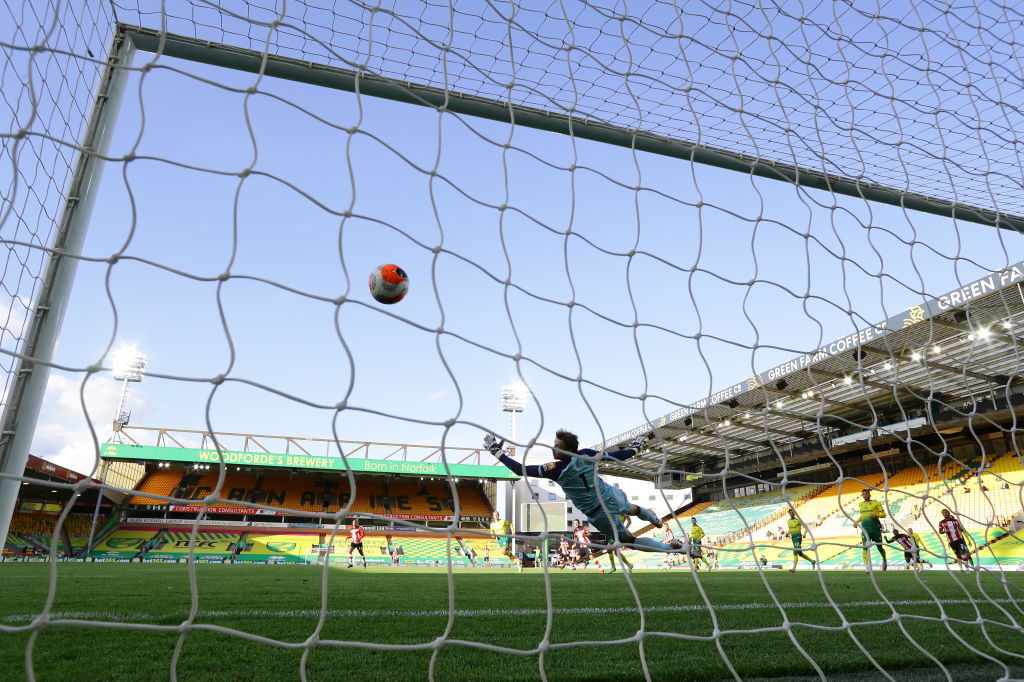 Tim Krul - 6
The Dutchman made every save he could have but wasn't pulled into any spectacular saves. He couldn't be blamed for any of the three goals which were all clean strikes.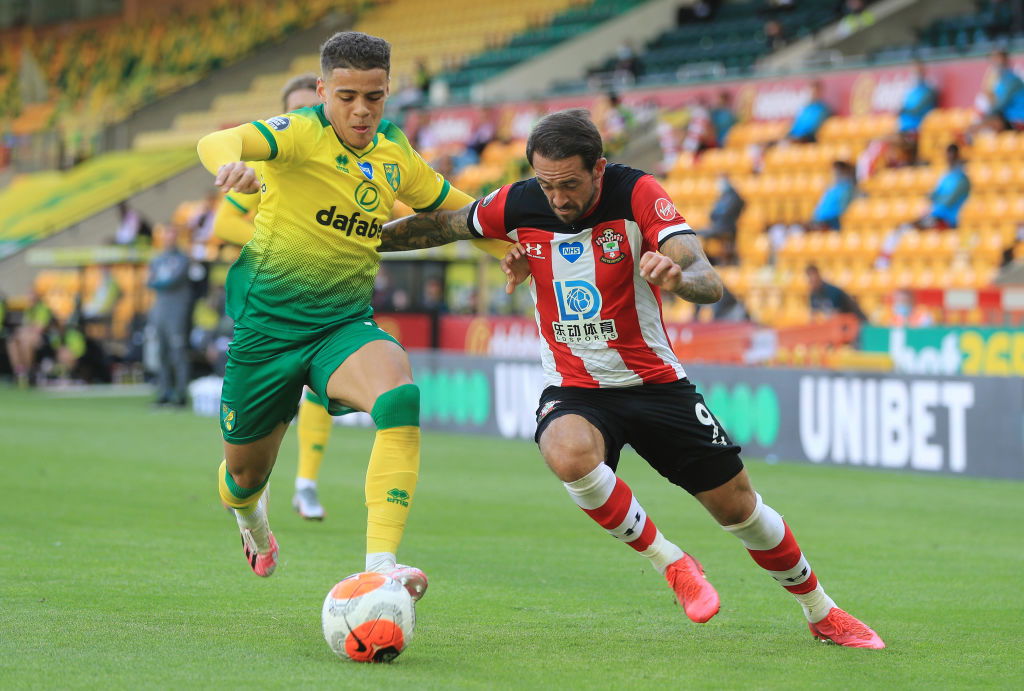 Max Aarons - 7
Comfortably the best player on the pitch wearing yellow and green. He made two vital goal-line interceptions and wasn't afraid the take on his man down the wings. He lacked ariel presence but that has never been the 20-year-old's strong point.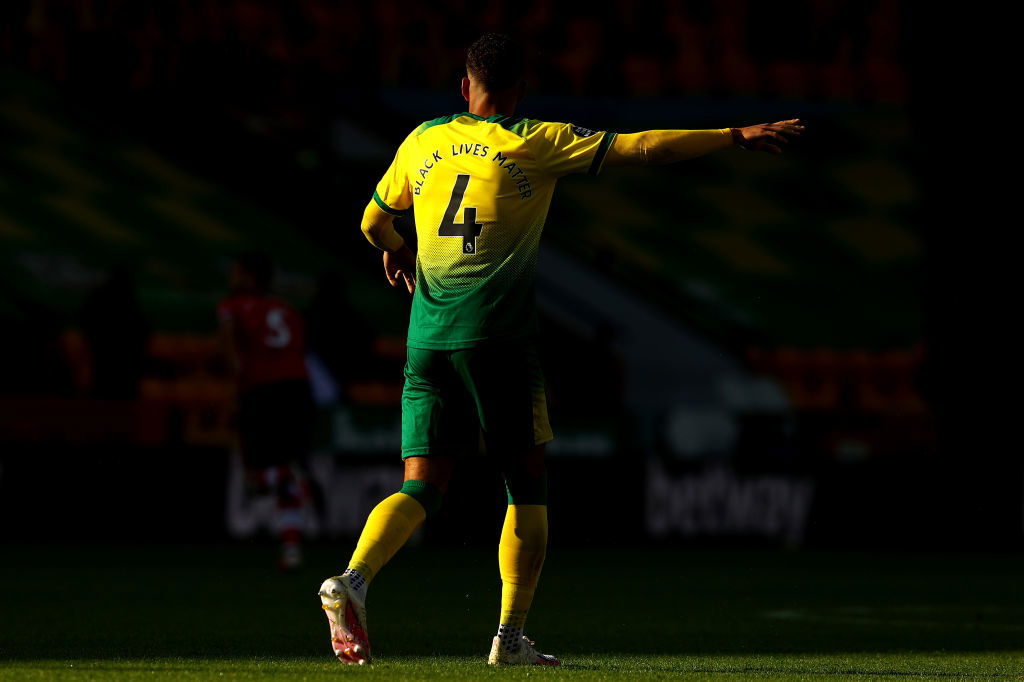 Ben Godfrey - 6
His long balls, which are normally so reliable and vital to Norwich, rarely met their target and his defensive work was average.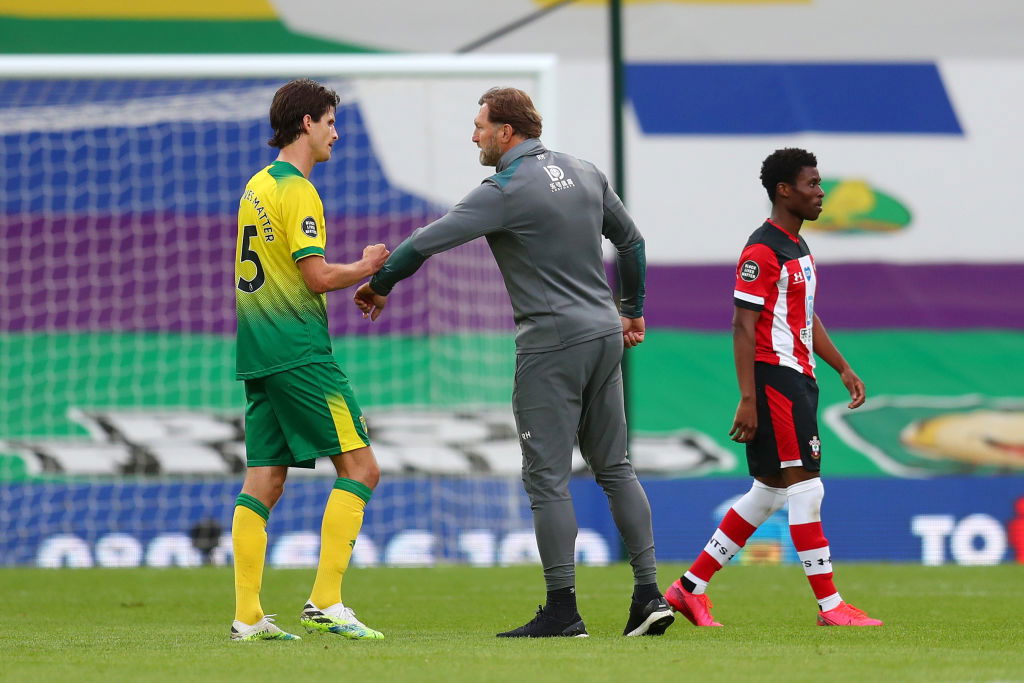 Timm Klose - 3
His terrible performance was understandable considering he hasn't played a game in almost a year but he'll have to get up to speed quickly. The Swiss star failed to block a through ball that led to Southampton's third and his passing was poor, with his only successful passes seeming to go sideways or backwards. Overall, he didn't look anywhere near up to speed with the Premier League.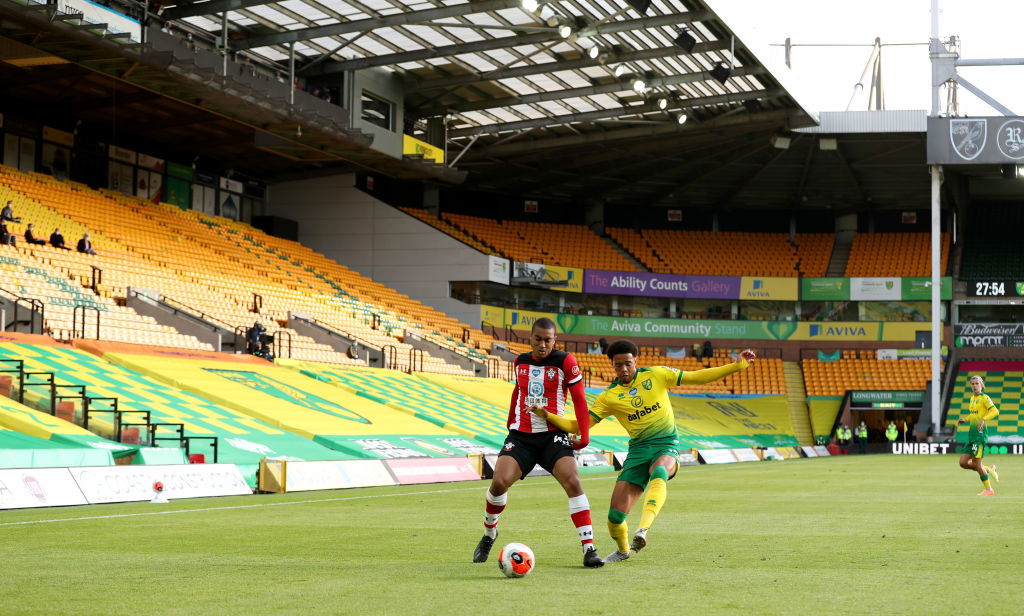 Jamal Lewis - 6
After the news that Byram could be out for the season, Lewis doesn't have much competition for his spot and that showed with a lacklustre performance. He kept diving into challenges and looked scared to go forward but defensively he dealt with his fellow young full-back, Jan Valery, well.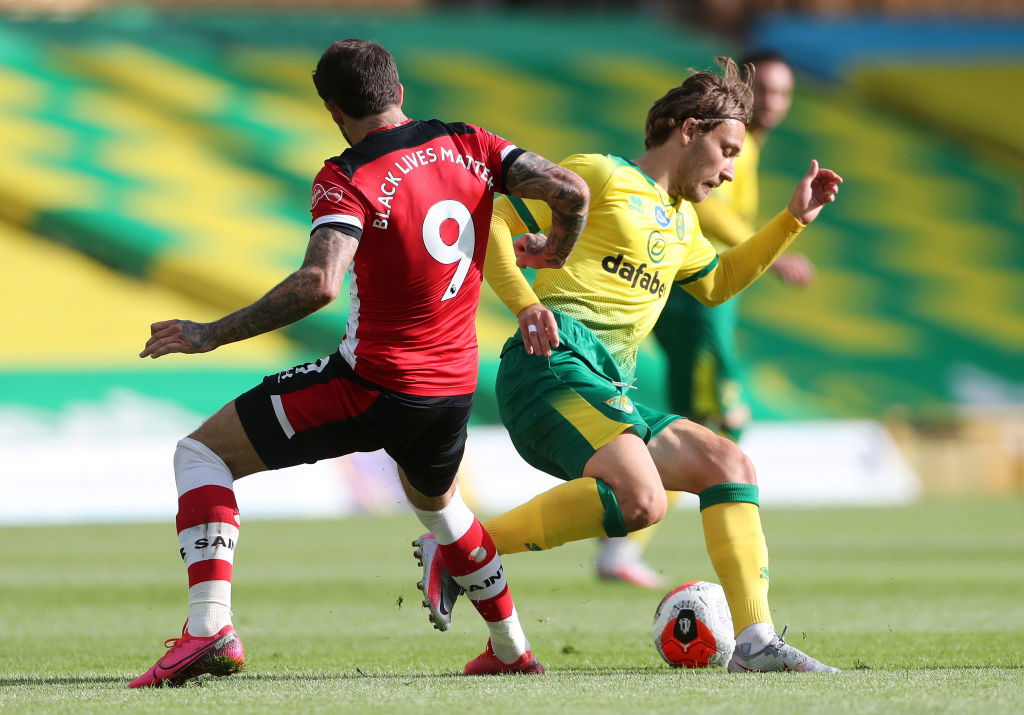 Tom Trybull - 6
The ball wouldn't drop quick enough for him to shoot in the opening ten minutes and he broke up play well. He did sell Cantwell short wich led to Ings clattering the crossbar.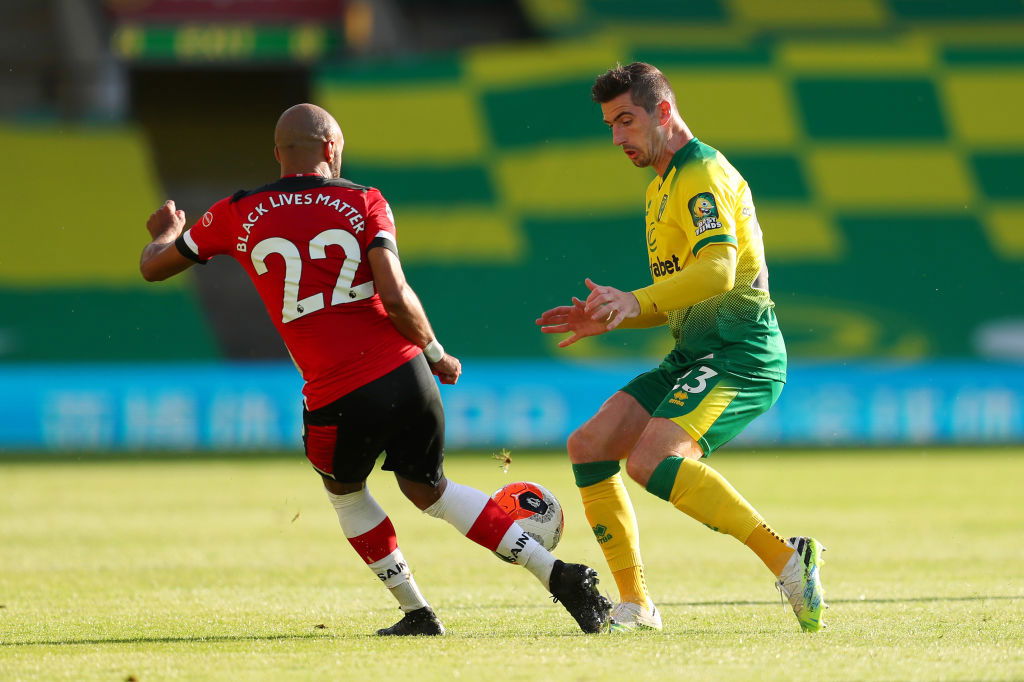 Kenny McLean - 5
Tested McCarthey with an early shot but overall was too quit.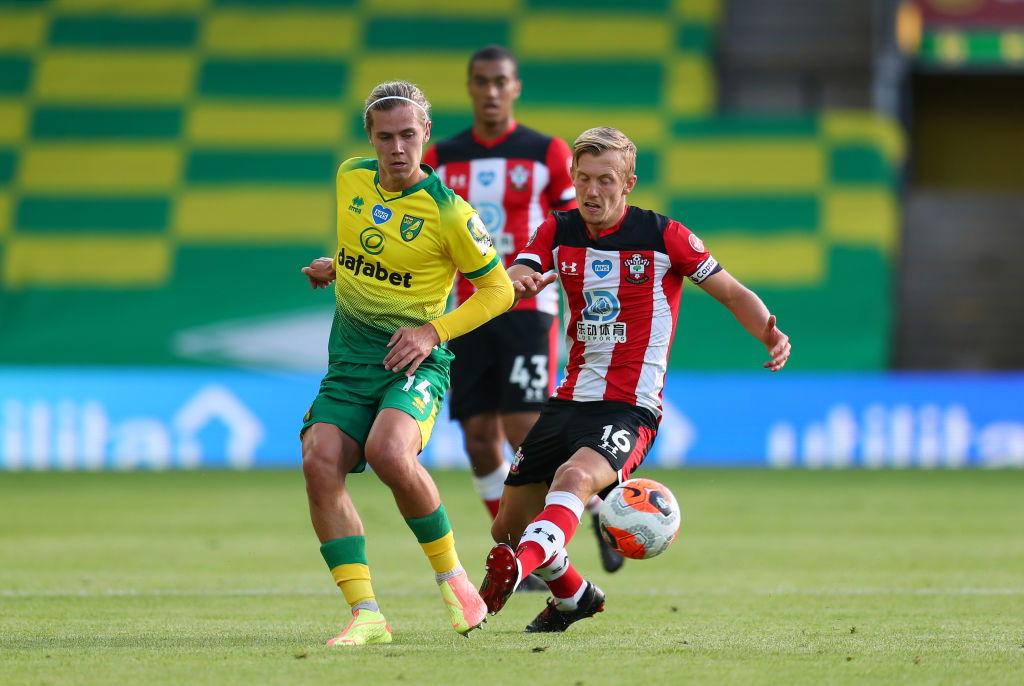 Todd Cantwell - 6
The young winger didn't look to know his role in the team and was drifting from wings to a more central position all game. Wherever he was playing, he failed to create anything notable.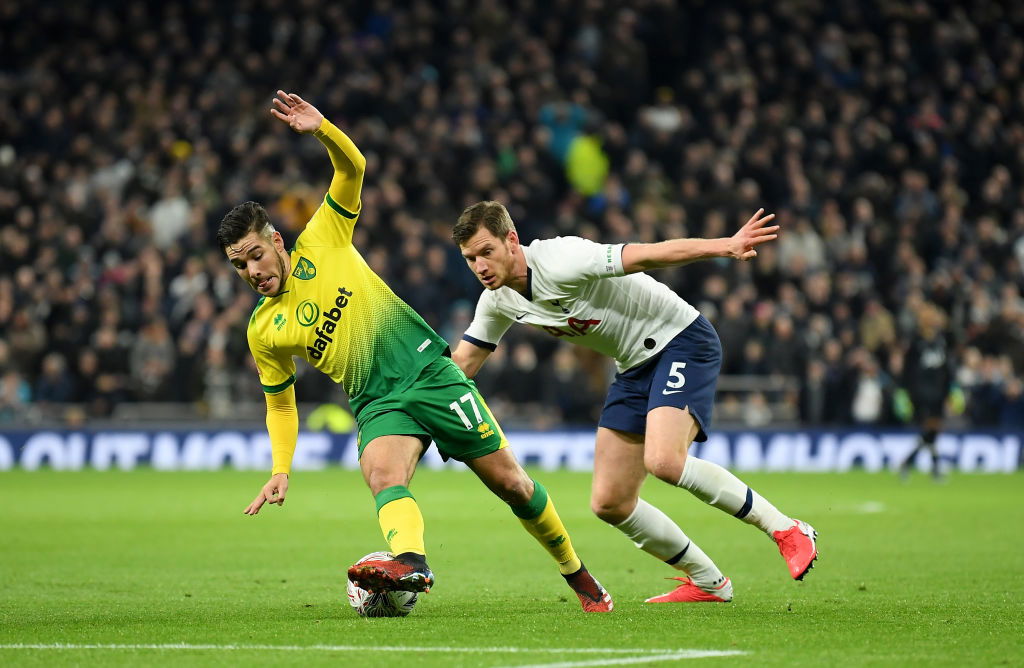 Emi Buendia - 6
Allowed Redmond to climb above him in the build-up to Southampton's opener and created nowhere near as much as Norwich fans have come to expect. The prospect of Buendia, Pukki and Drmic all being on the pitch at the same time is an exciting one though.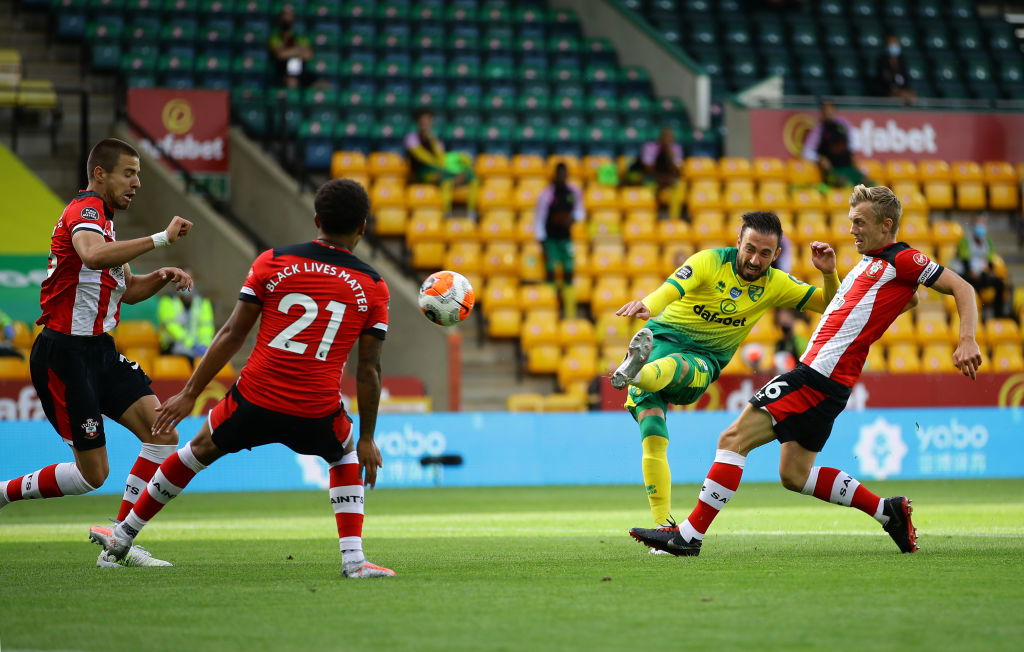 Josip Drmic - 6
Took too long to get his early chance to test the goalkeeper and showed glimpses of a prosperous Pukki and Drmic partnership.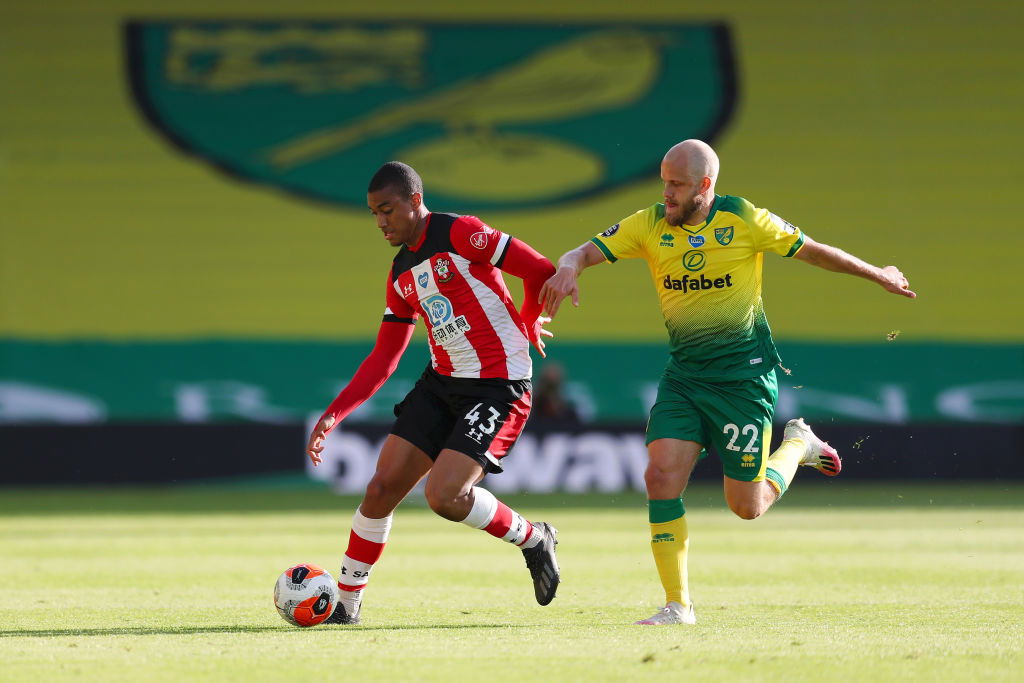 Teemu Pukk i- 6
Looked rusty after the long break and almost pulled Norwich back into the game when they were 2-0 down with and clean strike but it was blocked by the Southampton defender.
---