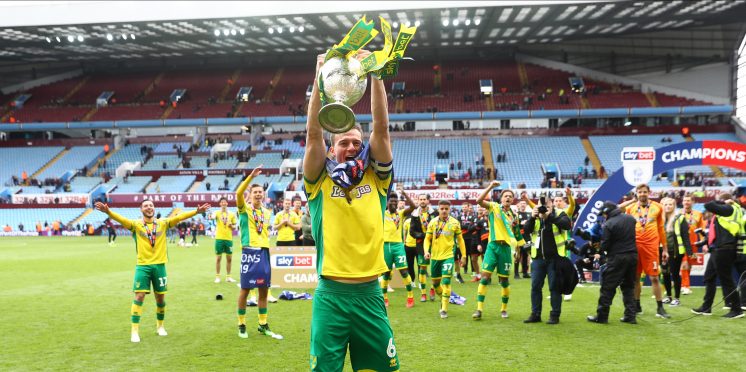 Zimmermann or Hanley: Who is Norwich's best option?
Who's better, Grant Hanley or Christoph Zimmermann?
It is a question that I have seen raised and argued on social media throughout the year, since they both returned from injury.
Zimmermann is currently out injured, but he had a spell in the team alongside both Ben Godfrey and Hanley. The Scot, Hanley, is currently playing alongside Godfrey after a spell out injured himself.
Both Zimmermann and Hanley joined Norwich in Daniel Farke's first transfer window in the summer of 2017. Zimmermann joined on a free transfer from Borussia Dortmund II, whilst Hanley signed from Newcastle for a fee of £3.42m.
Upon arriving at Carrow Road, Hanley's market value was £4.05m and Zimmermann's was a meagre £225k.
What about today?
As of right now (30/3/2020), Hanley's value has plummeted down to £2.25m, whilst Zimmermann's has risen incredibly from £225k to £3.15m. They are also both around the same age, with Zimmermann 27 and Hanley 28, which makes it fair to compare where they are in their careers – certainly in terms of market value.
Farke's style of play was very apparent when he first arrived at Norwich. He wanted to build out from the back and create play through the thirds, through his centre-back's passing and his fullbacks bombing on with the midfield then producing the quality in the final third.
With the players he had available, this simply did not work in the 2017/18 campaign. He mostly deployed a 3-5-2 formation with Hanley, Zimmermann and Timm Klose at the back and it led to the team finishing 14th in the table with James Maddison needing to score a wonder goal each week to rescue points for the Canaries.
Hanley was in the top three for Norwich's Player of the Season award that season, showing that fans enjoyed his robust, no-nonsense, defending. Despite their love for Hanley, only Leeds (64), conceded more goals than Norwich (60) in the top 15 teams in the Championship.
Whilst it can be fun to watch Hanley blast through mediocre Championship forwards, it was clearly not very effective in the grand scheme of things as he was still making defensive mistakes and costing Norwich goals. Let's be fair on Hanley, though, as it was not all his fault – Zimmermann was culpable of making errors in his first-ever season in English football and Farke was forced to deploy Harrison Reed and Marco Stiepermann at wing-back at times.
Now we head into the summer of 2018, and Webber pulled it out of the bag. He brought in the likes of Tim Krul, Emi Buendia, Teemu Pukki and Mo Leitner (on a permanent) to the club to bolster Farke's squad. One of the first things Farke did in pre-season was award Hanley the captain's armband, showing how important he is in the dressing room and how well thought of he is off the pitch by the staff and his teammates.
The 2018/19 season was remarkable, incredible, unbelievable, but it is also easy to forget how poor it started. Farke started the season with Hanley and Klose as his centre-back partnership and I distinctly remember being at St. Andrew's on the opening day and fearing the worst for the season ahead. Despite Onel Hernandez's superb late double, Hanley had – for lack of a better word – a stinker. He gifted Birmingham possession two or three times in the first-half with dreadful passes under no pressure across to Klose before failing to clear the ball for Birmingham's first goal and then was criminally caught sleeping positionally for the second goal.
The Scot went on to start the first six games of last season, with Norwich winning just once – 2-0 scrappy win at home to Preston. In those six games, Norwich lost three times and conceded a whopping 11 goals – including four at home to West Brom.
Hanley then picked up a muscle injury during the international break between the games against Ipswich and Middlesbrough. This led to Zimmermann coming into the team alongside Klose (and later Godfrey) and the rest, as they say, is history. The Middlesbrough game was Zimmermann's first start of the season, after he only appeared off the bench in the win over Preston previously, and Norwich went on to lose just three of the following 40 Championship matches. Zimmermann missed one game from the Middlesbrough match onwards, which was the 3-3 draw with Nottingham Forest.
This means that in 39 start last season in the Championship, Zimmermann was on the losing side just three times. Hanley started six Championship matches, also losing three times. The Scot's three substitute appearances were two one minute appearances in wins over Bolton and Aston Villa and a 30 minute showing in a draw with Bristol City.
So, overall in the 2018/19 campaign Hanley managed to average 0.8 points per start in the Championship. Zimmermann, meanwhile, averaged 2.28 points per start. It is worth mentioning that Zimmermann and Hanley never started a game together, in the league, that season. In fact, the only game they started together that season was a 1-0 defeat to Portsmouth at home in the FA Cup, with Hanley being sent off for a clumsily late challenge in the 15th minute.
Points per start stats are all well and good, but they are defenders so how well did they defend? Hanley conceded 1.83 goals per start, whilst Zimmermann conceded 1.05 per start in the Championship. In the first season, they mainly played alongside each other so the stats are fairly similar, with around 1.4 points per start and 1.2 goals conceded per start combined.
Of course, Norwich are currently in the Premier League and it would be remiss not to speak about how they have performed in the ongoing (?) campaign. As fate would have it, both Hanley and Zimmermann have played 15 games in the Premier League this season. It is worth noting that Zimmermann had no pre-season and missed the first month of the campaign through injury, whilst Hanley enjoyed a strong pre-season and looked fit heading to the season – certainly from my perspective watching him in the friendlies.
In 15 Premier League appearances, Hanley has averaged 0.60 points and 1.78 goals conceded per start. Zimmermann, on the other hand, has averaged 0.73 points and 1.46 goals conceded per start. 
If you combined all three of their Norwich seasons to date and look at their average numbers, Hanley has averaged 0.93 points and 1.57 goals conceded per start and Zimmermann has averaged 1.47 points and 1.20 goals conceded per start.
Admittedly, and those who know me will have already been aware of this, I went into this with a slight bias towards Zimmermann as he is one of my favourite players, However, even I am surprised with the findings and just how much better Zimmermann has been for Norwich – especially in the Premier League.
I think it is fair to say that most Norwich fans, although not including me, would say that Hanley has had a better Premier League season than Zimmermann. The stats, however, prove otherwise and actually show that Norwich are better with Zimmermann than Hanley.
The objective transfer market valuations provided by Transfermarkt, valuing Zimmermann higher than Hanley also shows a less biased perspective of how the two compare. Although, the facts also provided in the stats comparing their three seasons so far also paint a fairly clear picture.
It must also be said that Hanley is still the club captain and clearly has a big impact off the pitch, leading the group and helping the young players progress. His presence around the likes of Ben Godfrey, Max Aarons and Jamal Lewis could be a huge help in their development going forward. I'm not going to sit here and compare Zimmermann and Hanley's leadership skills, though, as we have all seen how both of them have captained the club with pride in recent seasons – with both lifting the Championship trophy together at Villa Park last May.
(All statistics via Transfermarkt)
Who do you prefer?
Zimmermann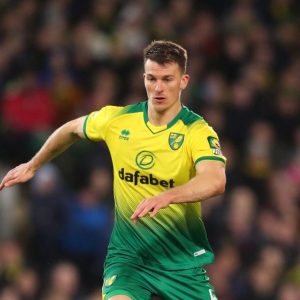 Hanley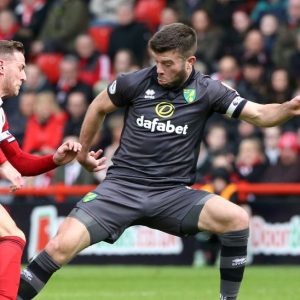 ---