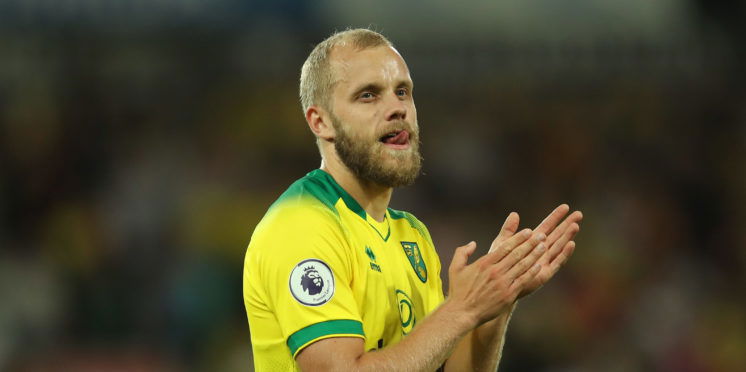 Norwich must sink Palace and Pukki is the man to do it
Unfortunately, Norwich made a miserable start to the new season. It began in their first game of the season when they were beaten 4-1 by Liverpool at Anfield. Okay, it's no disgrace losing to Liverpool – but 4-1? They recovered well by trouncing Newcastle 3-1 in their next game thanks to that wonderful hat trick by Teemu Pukki. The recovery, however, seems only temporary.
The Canaries were then beaten at home in game three by Chelsea. Their fourth game was even worse – being knocked out of the Carabao Cup by League Two side Crawley Town. The misery continued in their fifth game of the season when they were beaten 2-0 by Manuel Pellegrini's West Ham United at the London Stadium.
In their next Premiership league match, it looked like they had stopped the rot in the most spectacular way. Beating Manchester City, the side that may be destined to win the Premiership this season for a record fourth time according to many pundits, was no mean feat.
In getting one over on the Sky Blues, the Canaries not only stopped their poor run, but they also put an end to City's 30-match unbeaten run too.
Norwich may have put a significant dent in City's title aspirations and proved the forecasts somewhat precipitate. With Liverpool unbeaten, this season (their run now extends to 20 games since they were last defeated) City are now five points behind the league leaders after only six games. It could prove decisive.
The Reds and the Sky Blues have already got the Premiership title tied up between them. On their current form, they will probably share the domestic trophies between them too. It will leave the rest of the teams in the league fighting for any scraps such as entry into next season's Champions or Europa leagues.
On current showing, however, Norwich will need to find some consistency. Especially after the latest defeat at the hands of Burnley. If they don't, they could well find themselves back in the Championship next season. Last Saturday's defeat at Turf Moor sees the Canaries dangling dangerously- only fourth off the bottom quarter of the Premier League table.
In the company of Aston Villa, Newcastle United and Wolverhampton Wanderers, it is an uncomfortable place to be. Some pundits are pointing to next Saturday's game against Crystal Palace at Selhurst Park as being a potential relegation six-pointer. Given the current state of Daniel Farke's squad, it is going to be a tough match.
Following the defeat at Burnley, the Canaries injury problems have grown. They now have nine players on the injury list – the latest additions being Alex Tettey and Tim Krul. Luckily, Teemu Pukki isn't one of the nine.
The 29-year-old Fin has already scored six goals so far during the current campaign. Last season he was considered the fourth most valuable goal scorer in the EFL. The ratings took into account goals scored, which were equalisers, match winners and goals that gave teams a two-goal lead.
Back in April this year, Pukki was voted EFL player of the year and was also voted Norwich supporters' player of the season. In August this year, the Fin won Premiership player of the month. Last but not least, he is currently third on the list of EPL leading goal scorers.
Hopefully, there is much more to come, and he needs to be on his best goal-scoring form for this coming Saturday's game against Palace.
They say that one player doesn't make a team. However, a player like Teemu Pukki can sure help a team to win matches. That is precisely what is needed when the Canaries visit Selhurst Park next weekend. Another hat-trick would go down a treat.
---