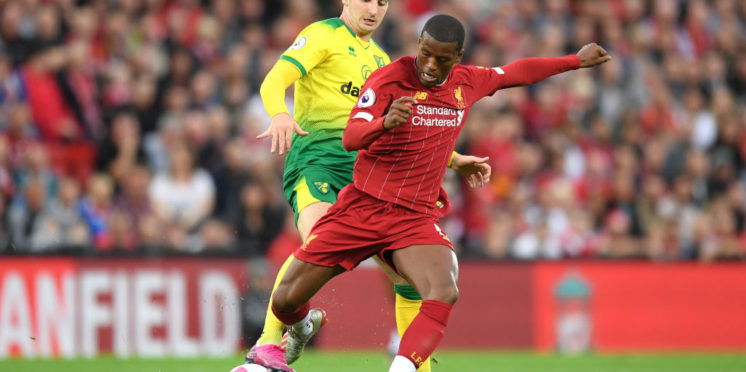 Kenny McLean: Should he start for Norwich City?
6th May 2019, Kenny McLean writes himself into Norwich City fanfare with a half-empty bottle of MD 20/20 in one hand; and the city Mayor's hat placed firmly upon his head. His drunken antics that day curtailed a season stunted by injury. During the second half of last season, however, McLean forced his way into Farke's thoughts and the Norwich first team, and delivered with a series of dominant midfield performances and crucial interventions. The first of which occurred on his return to the team as his sublime cross found Jordan Rhodes for the equaliser at The Hawthorns back in January.
Kenny went on to make 17 further appearances as Norwich stormed their way to the Championship title and subsequent promotion to the Premier League. His contributions in the coming months weren't to go unnoticed. Now affectionally referred to as "The Mayor", many Norwich fans will recall his match-winning brace against playoff-contenders Bristol City as one of the finest individual performances of the season.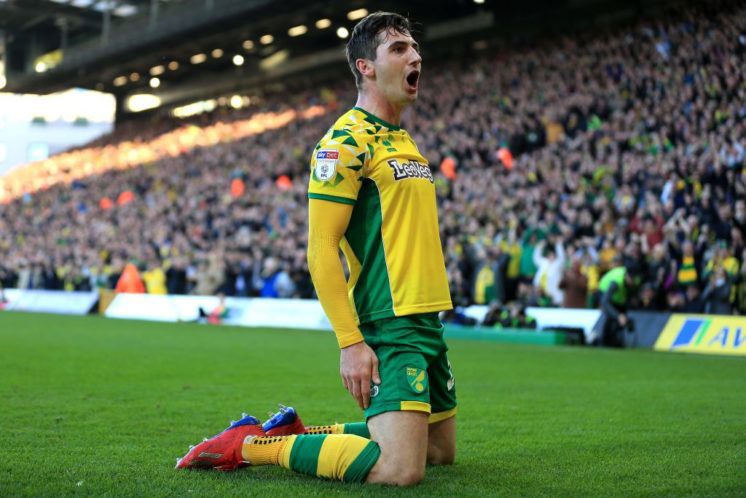 McLean truly showcased his ability during that 3-2 victory in February, with goals scored on either foot as Norwich battled past a Bristol side who had won their previous seven on the bounce. Unfortunately, he often struggled to make as large an impact throughout the remainder of last season. One other standout performance came during Norwich's 2-1 victory away to Rotherham in March, as he grabbed a goal and assist to secure a crucial three points on the road.
So, what does McLean offer to this Norwich City side?
He is accomplished passer and crosser of the ball, and was appreciated for both his attacking and defensive outputs last season. McLean was just as often dishing out ball-winning slide tackles as he was incisive through-balls. He became an established figure alongside Tom Trybull in that title-winning midfield, and his work rate earned him three goals and six assists between January and the end of the season.
These attributes were clearly in the mind of Head Coach Daniel Farke as he decided to start McLean in midfield at Anfield. Despite the disappointment of the 4-1 result, many of those who watched the game were quick to praise the performance and style of the Norwich players, especially the four academy players: Todd Cantwell, Max Aarons, Jamal Lewis, and Ben Godfrey. There was a strong sense of pride inside that Norwich away end come full time, as the Canaries held their heads high and performed well in the second half.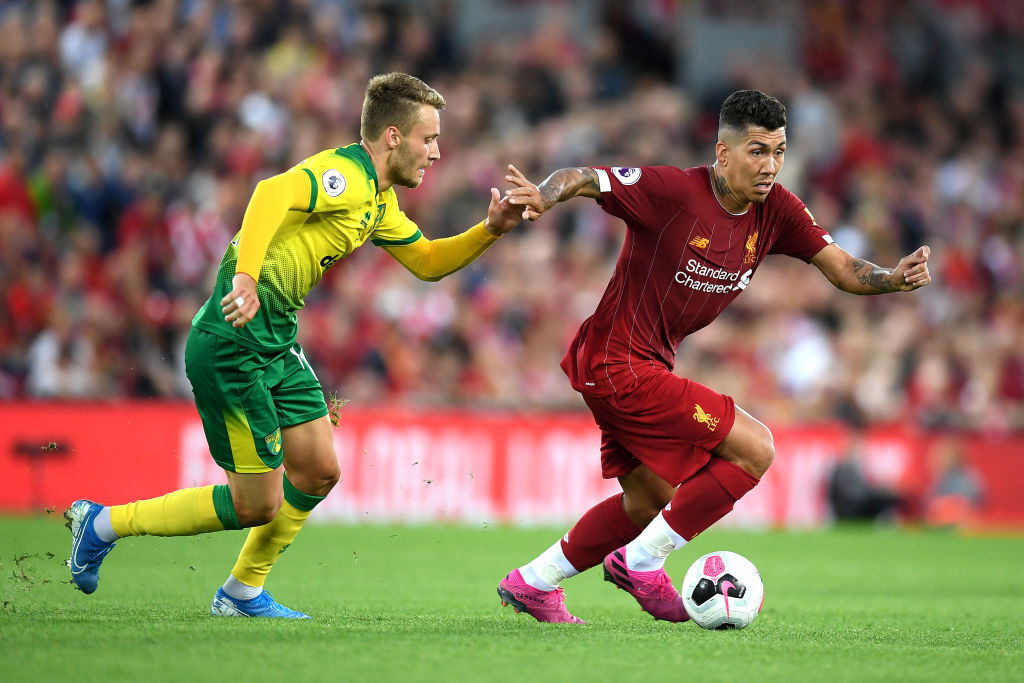 McLean played the full ninety minutes at Anfield, however, you would be forgiven for failing to realise that he played. In midst of the enormity of the occasion and the quality of Liverpool, he was an anonymous and minor presence in the centre of the pitch. He only had 45 touches on the ball and completed 32 passes, less than the likes of Trybull, Cantwell and Godfrey, and less passes-per-minute than Moritz Leitner.
Whilst Liverpool did dominate, many Norwich players still found the opportunity to shine, even if only briefly; however it is fair to say that Kenny did not have any moments worth noting. He was a shadow of his usual self, and Norwich appeared to operate far more efficiently once the German Leitner was brought on by Farke in the second half.
Whilst it should be acknowledged that expectations should be limited when playing at the home of the European Champions, the question should still be asked: Should McLean be starting for Norwich City in the Premier League?
It goes without saying, that he should not be judged purely on his performance at Anfield, nor should any other player. Farke will undoubtedly give McLean more chances to show that he can perform at a Premier standard, with his next opportunity likely to be Norwich's first home fixture against Newcastle United next Saturday.
However, Farke has a wealth of midfield talent at his disposal, all of whom will be chomping at the bit for an opportunity to force themselves into Farke's Starting XI. Mario Vrancic contributed heavily to Norwich City's promotion, however his chances on the starting 11 were few and far between for most of last season. He started 14 times in 2018/19 but came off the bench 22 times.
Remarkably, Mario contributed ten goals and seven assists last season, despite being ranked 15th out of 24 players in the squad for minutes played. The second-highest goalscorer, and third for assists; his most memorable contributions included his free-kicks against Leeds United and Sheffield Wednesday, as well as the title-clinching goal at Villa Park in May. His goals were worth twenty points for Norwich last season, a tally which without would've seen the Canaries replace Derby County for the final playoff spot by a margin of a one-goal difference, level on points. He was crucial to the team last season, and his alluring set-piece talent is an attribute which McLean simply does not possess on as high of a level.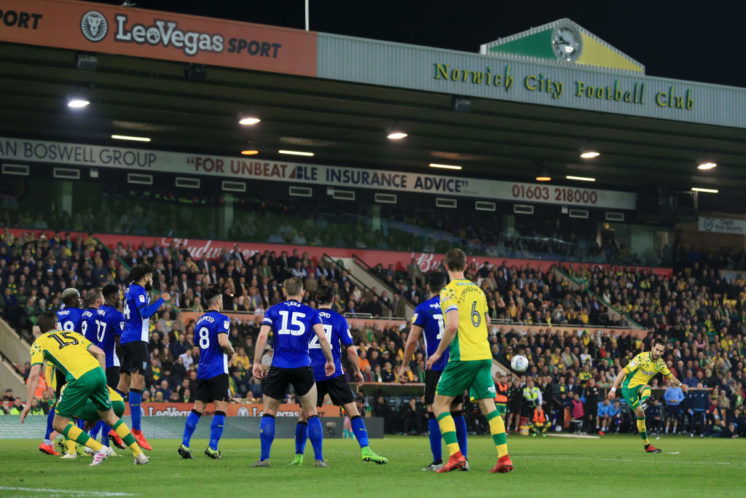 As an attacking threat, the Bosnian-midfielder outdoes McLean; however, McLean completed an average of 49.2 passes a game last season, compared to Mario's less-than-stellar 29.9. Kenny also boasts a successful pass rate of 82%, which again tops Mario's 78.6%. When you consider Farke's style of play, it is understandable why he would favour McLean. Norwich are known for their passing style, which includes playing out from the back and slowly building up to attacks. It's a style of play that won the league for Norwich last season, and the stats would suggest that McLean's passing is integral to this. Norwich stuck to their philosophy at Anfield, and it showed some merit despite the result, as is evident in the build-up to Pukki's second-half goal. Farke intends to continue this style of play, even when facing the rapid, high pressing of the European Champions, so McLean could be a crucial cog in the machine this season.
However, if the passing attributes are that crucial, then ex-Dortmund midfielder Leitner will certainly be pushing hard for his spot in the team, who had a successful pass rate of 85.7% last season, ranking him third behind Trybull and Godfrey. Not only is his success rate higher than McLean, but he also completed 51.2 passes a game, compared to McLean's 49.2 a game. Statistically, Moritz and Kenny are not far apart from each other in the slightest, many of the passing stats are very close, however, Moritz just beats him in every instance. Leitner is regarded as a quality player by many Norwich fans, his experience playing 46 games for Borrusia Dortmund speaks for itself, and his composure on the ball is top class. Not only that, but his presence made a significant impact at Anfield, his presence was commanding and comforting.
Farke is certainly going to be having headaches over the coming weeks as to who should start in the Norwich City midfield. There are significant positives to each Leitner, Vrancic, and McLean, as well as some negatives to each of their playstyles. And so, as fans, we must back whoever gets the nod and trust the judgement of Daniel Farke.
(All stats collected from WhoScored.com and Transfermarkt.com)
Who should be starting for Norwich City alongside Trybull?
Moritz Leitner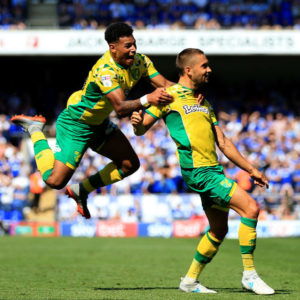 Mario Vrancic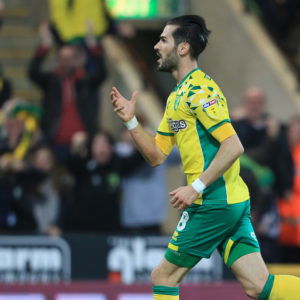 Kenny McLean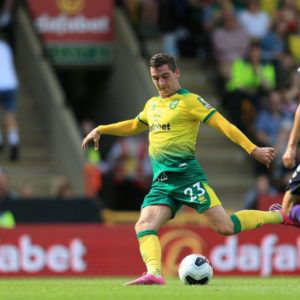 ---