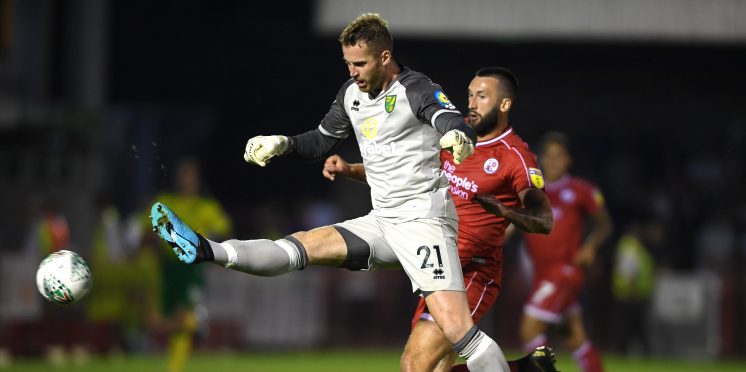 These Norwich fans react to Fahrmann's potential move to SK Brann
Norwich City goalkeeper Ralf Fahrmann is reportedly set to cut his loan spell with the club short and sign for SK Brann.
According to Sky Sports Germany reporter Dirk Schlarmann, Fahrmann has agreed to join Norweigan side Brann on loan until the summer.
Twitter: #Schalke – Fährmann geht nach Norwegen – wegen mangelnder Einsätze in Norwich wechselt Ralf #Fährmann zum SK Brann.… https://t.co/VBgT9svA2J (@Sky_Dirk)
He claims that Fahrmann will then return to Schalke, and then move to Norway, after failing to become Norwich's number one in the Premier League this season.
Fahrmann joined Norwich on loan from Schalke last summer but has made just one Premier League appearance to date. He played 22 minutes away to Crystal Palace before coming off injured shortly after Luka Milivojevic scored a penalty past him.
His only appearance since then came against Burnley in the FA Cup in January. He made a string of impressive saves and could do little about the goal Burnley scored as Norwich won 2-1 at Turf Moor.
These Norwich fans reacted to his departure with mixed feelings…
Twitter: @pinkun I thought he was on loan to Casualty (@19Harry62)
Twitter: @pinkun He didnt seem to want to be at Norwich so best he goes. We dont need anyone here with that attitude (@crosswordbird)
Twitter: @pinkun Ahaha . These loan signings have not worked out at all this season .
Sorry to state the obvious.😂😂😂 (@colotbc)
Twitter: @pinkun What a disastrous pair of transfer windows 😣 (@87mhj)
Twitter: @pinkun Tim has been on top form and Ralf he has had injuries so nothing Norwich City have done wrong . (@alfce4)
Twitter: @pinkun @cjsouthwell1902 He's actually done his job, he will have wanted to play & would've got games had he not go… https://t.co/599ZYCDENj (@flett275)
Twitter: @iwritethings23 To be fair, we simply haven't needed him. I still think he was a good signing. Perhaps his expectat… https://t.co/QVeKnmwlOK (@The_Fine_City)
Was Fahrmann a poor signing?
Yes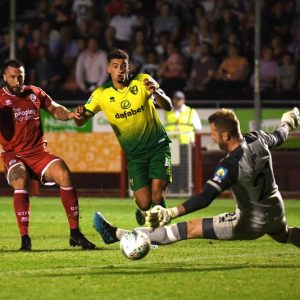 No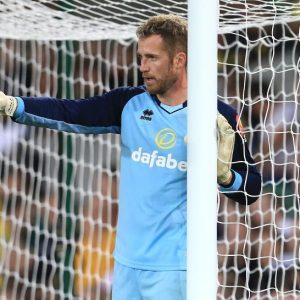 ---